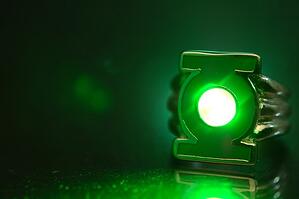 There's an issue with 802.11ac wireless access points that we think isn't getting enough attention, and we're starting to get more questions about it. The issue is that, while it's often buried in technical literature, many brands of 802.11ac equipment effectively require Power-over-Ethernet+ at 30 watts per port (PoE+) to enable full functionality.
This isn't an across-the-board issue, but it's one a company should be aware of when investigating newer WiFi technologies. There may be more upgrades involved than you originally plan for.
802.11ac Wireless Access Points And PoE+
Why do many brands of 11ac hardware require the use of Power-over-Ethernet+? Well, basically, because the multitude of internal radios, extra CPU power, and antennas end up requiring extra power to function. Some brands work around this, or use custom transformers to boost the power flow, but for many it's easier to simply require the 30 watts of PoE+ vs traditional 15.4 watts of standard PoE.
These access points won't fail entirely without PoE+, but they will often reduce their available feature set. As a few examples we've noticed:
I. The Aruba AP-220 Series: Without PoE+, they go down to two streams on 5ghz radio and one stream on 2.4ghz radio. This greatly reduces their operational speeds.
II. The Cisco Meraki MR34 will need to disable the 3rd radio for W-IDS scanning without PoE+, so you're forced to choose between speed and security.
III. The Cisco 3700 series: These are modular, and Cisco says they can be upgraded in the future to support lower-power solutions, sometimes called "Wave 2" of 802.11ac, but the CPU and memory have been engineered to perform on Wave 1. Whether their Wave 2 support will overcome this is currently unknown.
Plus, of course, there's also the issue that most PoE back-end hardware cannot support PoE+ without upgrades. So beyond the wireless access points themselves, a full PoE+ upgrade potentially involves most or all of your network switches.
That said, there are alternatives. Not every brand requires PoE+, which is one of the main reasons we tend to recommend the ADTRAN BlueSocket line of wireless access points to clients who have not implemented PoE or PoE+.
BlueSocket Brings 802.11ac Power And Functionality Without PoE+
The BlueSocket line stands out for having all the power of competing systems -and then some- while making installation and administration as simple as possible. Once your first BlueSocket AP and accompanying software are installed, any future expansions are a true plug-and-play experience.
All you do is plug it in and register the serial number with the software, and it takes care of all other configuration and setup. BlueSocket is entirely virtualized, and optimizes itself according to the devices connected to the system. Once a new piece of equipment is registered, the network expands to encompass the abilities of that device.
The new BlueSocket 802.11ac options, the 2030 and 2035, support and use PoE+ if you have it, but it is not a requirement for any other functionality. As such, they're a perfect solution for those who want the top-tier speeds of 802.11ac, without having to upgrade more hardware and incur additional costs.
Be Wary When Investigating 802.11ac Wireless Access Points
Whenever looking at new access points, it's important to know for certain whether a particular piece of hardware requires PoE+ for full functionality. This may even require inquiries to the brands, if they don't address the matter in their sales materials. Or, just look to BlueSocket for a solution that's guaranteed not to need PoE+.
Looking for more advice on WiFi hardware compatibility? It's a maze, and a good guide can help you find your way.
Are you interested in upgrading to faster WiFi? Leave us a comment below and let us know what you think.
Image Credit: StockPhotos via http://stockphotos.io/