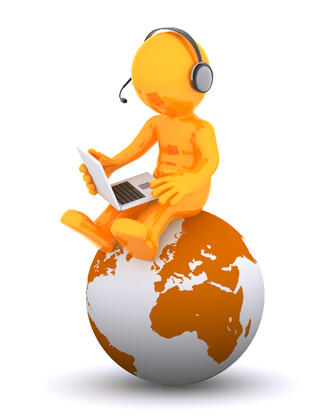 Whenever a business looks to upgrade it's telecommunications, the focus should always be on the long-term benefits of the upgrade. There's no reason to consider your phone system to be a money pit. Well-planned upgrades, which take your future plans into account, can easily show a positive ROI and even bring financial benefits across your entire company.
Calculating your exact savings is beyond the scope of a simple blog, but we wanted to give you some idea of the options available, and how they can pay out down the line. It's not hard to see how a round of upgrades can quickly pay for themselves through increased productivity and customer satisfaction.
Major Scenarios Where Small Business Phone Systems Upgrades Pay Out
1 - Voice-over-IP
If you need a single reason to upgrade away from old copper-wire phones, VoIP is it. Depending on how you set it up (see below), there are numerous ways it can pay you back... but the most obvious, and most immediate, is the virtual elimination of long-distance tolls and other voice communications fees. They all get consolidated into simple monthly per-user or per-megabit flat rates.
Most companies installing a VoIP-based system immediately see anywhere between a 50%-90% reduction in their voice communications expenditures. That, by itself, usually pays for the entire round of upgrades within a month or two, then the rest is pure ongoing cost savings.


2 - On-Site PBX Phone System
Most companies first experimenting with VoIP look to "hosted" VoIP providers to maintain their service. It's an arrangement very similar to old telephone companies, although the prices are significantly lower.
However, for a company looking at maximum long-term returns and personal flexibility, self-hosted VoIP brings even larger returns. There are affordable systems on the market, especially the Meraki MC74, that deliver real time software and firmware updates increasing the longevity of the phone system year over year.
An on-site PBX system handles all the data translation necessary for VoIP to talk to outside copper networks, and vice-versa. With your own PBX unit, you never have to wait on hold for telephone company support again, and your monthly communications bill is literally nothing besides your raw bandwidth charges.
Bandwidth is cheap, and getting cheaper by the day. Why pay money to outside providers when you don't have to? Again, it's pure long-term savings.
3 - Unified Communications Unify Networks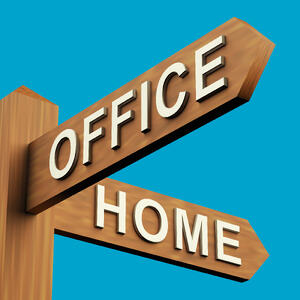 Unified Communications is a very big field, encompassing many types of applications and technologies. Every one of them is aimed at speeding work, reducing overhead, and lowering costs. Among the possibilities:
A single centralized database holding / retaining all your communications, regardless of original medium or format.
Intelligent call-routing systems which can find your employees on any phone, wherever they are.
Seamless telecommuting, collaboration, and videoconferencing technologies can eliminate the need for physical offices, or at least significantly cut down on the company fleet.
Single universally-accessible networks and phone exchanges with the same policies and security from any physical location.
Self-configuring network upgrades that are truly "plug and play."
How much money could even one of those save you? Or all of them?
4 - Trade-Ins Lower TCO And Boost ROI
For further cost-savings, here's something you may not have realized: That huge boom in communications technologies, and so many businesses upgrading, means there's also now a huge market for pre-owned equipment.
If you're simply looking to reduce the costs of your upgrades, you can usually trade in most working equipment for a discount on the price. Or, if you work with a networking vendor with their own in-house repair shop, it becomes possible to buy certified refurbished and recertified hardware at a fraction of the initial costs.
For many businesses, buying pre-owned hardware is the perfect solution to cost-effective upgrades. Few SMBs need truly cutting edge hardware to be successful. Preowned hardware brings proven performance with a drastically lowered initial investment.
For a free consultation on your business phone system options, just contact Hummingbird Networks!