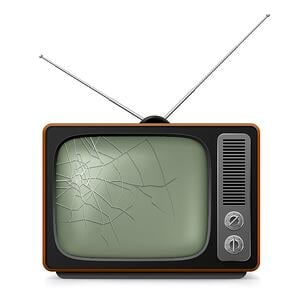 Despite what you might think, your company doesn't need a huge budget to invest in network infrastructure
upgrades!
Network upgrades are something that's on a lot of companies' wish lists these days. Everyone is realizing that ten-year-old networks can't really cut it anymore, not when the move is towards Cloud services and virtualization. Older networks, especially those which have been modified ad-hoc over the years, are starting to develop a lot of problems.
Problems That Arise With Older Networks
Older pieces of hardware act as bottlenecks, bogging down the network.

Standardized security is virtually impossible when every device has its own security settings.

Network changes and roll outs are slow to accomplish, and are often accompanied by lengthy downtime.

New users added to the system add to the overhead, slowing everyone else down.

Single points of failure can often disable the entire network.

Users find it difficult -or impossible- to use their personal mobile devices at work.

Most virtualization or telecommuting technologies are off the table entirely.
Basically, as your company grows and your ambitions expand, an old piecemeal network will continue to become an increasing liability. These problems will only get worse as time goes on.
The move is towards single-vendor solutions, even for small businesses, because they offer a firm foundation for your network, as well as a clear upgrade path over the next decade or more. In years past, such solutions were prohibitively expensive for small firms, but that's not an issue today.
Even if your firm doesn't have the budget for new, cutting-edge hardware, used network equipment can provide you with all the same benefits, at a fraction of the cost.
The Clear Benefits Of Used Network Equipment
As a matter of fact, smaller firms can benefit the most from buying pre-owned IT equipment. Most smaller companies don't need the latest and greatest – they just need a solid network crafted to meet their needs, one which will provide a stable platform for future upgrades.
Purchasing quality pre-owned ADTRAN, or Cisco, gives small- and medium-sized businesses a modern network, without paying much more than you would for consumer-grade equipment at big box stores.
Buying certified refurbished network equipment is also as safe as buying new. Every piece is cleaned, refurbished, and
certified to run just as well as it did out of the box, while still being backed by a full warranty from the original manufacturer. When you buy pre-owned from a certified dealer, you won't be able to tell it's not new, and you'll get just as much life out of it as you would from new equipment.
Plus, when your networking provider sells used IT hardware, that means they almost certainly purchase used IT hardware as well, as part of the upgrade process. Your existing network setup can usually be leveraged to further discount your upgrades, adding up to huge savings overall, as well as stretching the ROI on your old network even further.
It's easy to see why more and more companies are looking towards used network equipment as a solution to their networking problems. Buying used slashes the cost of upgrades, bringing you a modern unified network that's ready for Cloud services and virtualization, for a fraction of what a new setup would cost.
Have You Looked Into Buying Certified Refurbished?
If you haven't investigated the possibilities of upgrading your network with certified pre-owned hardware, we invite you to drop us a line, discussing what you currently have and where you're looking to go with your network. We'll get back to you -often just a few minutes later- to discuss your needs in more detail.
If you have an existing network that needs upgrading, you can find an easy solution without breaking your budget by buying refurbished IT equipment.