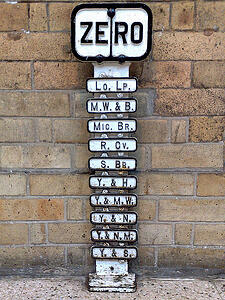 Are you looking into an investment into Cisco networking hardware? Don't overpay! Certified Refurbished Cisco is as safe as buying new, at a fraction of the cost.
Many smaller businesses don't know this, but buying pre-owned Cisco equipment truly is as good as buying new. When you purchase from an authorized Cisco retailer, there's zero risk and all the same protections you'd get if you purchased new.
If your operations would like Cisco, but you think you can't afford it, we've got four things that might change your mind...Cisco Refresh.
Four Reasons Cisco Certified Refurbished Equipment Makes Sense
1 - Get an easy start into the Cisco architecture.
While there are many great networking products on the market, few have Cisco's reputation or history in the industry. Also, the majority of new networking companies are aimed at the small-to-medium business crowd. Cisco is still the undisputed king of large-scale and high-end systems.
Which is to say, many smaller shops will find themselves buying Cisco anyway someday, so why not just start there?
The higher prices associated with Cisco products are nullified by buying certified refurbished, and few growing operations truly need top-of-the-line gear. Hardware from a year or two ago can still create a great network today.
2 - It's refurbished to Cisco specifications.
Cisco takes an active role in the sale of their pre-owned hardware, and they only grant the privilege to operations which can refurbish it up to Cisco's own standards. Every piece of certified pre-owned Cisco networking equipment is absolutely guaranteed to be good-as-new.
This also includes software, which is something that (unfortunately) slips the mind of a lot of businesses buying used hardware. If you bought a used Cisco switch, it would not come with a legitimate software license. A'la carte software licensing can add four figures or more to a purchase, turning that bargain into a very pricey money hole.
When it's a Cisco certified vendor, you know the refurbished equipment is just as functional as when it was first unboxed.
3 - A full Cisco warranty.
Because certified vendors are offering equipment that's up-to-spec, Cisco backs these pieces with the exact same warranty and post-sale services offered on their new products. Period.
That means you get the exact same peace of mind that comes with buying new, but at used-hardware prices.
4 - A simple upgrade path.
Once you get your start with official Cisco Certified Refurbished equipment, there's no reason you can't continue! The networking industry is booming, and there's absolutely no sign of that stopping any time soon.
And given that Cisco has already weathered many ups and downs in the industry while still maintaining their reputation as the top-tier networking vendor, they are likely to remain in that spot for a long time to come.
A move onto Cisco refurbished hardware early on means you have a stable, reliable, and entirely predictable upgrade path for years to come. Some vendors may even have leasing options that allow you to "trade in" your gear periodically for an ongoing service fee.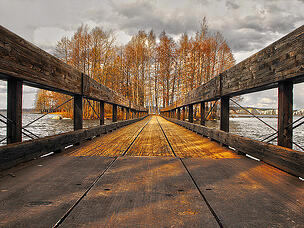 Buying Refurbished Gets You A Great Cisco Network, Fast

Hummingbird Networks is one of the few partners in North America authorized to sell official refurbished Cisco hardware, and we can bring it to you quickly. Refurbished equipment usually requires less of a lead-time, since it's sitting on shelves.

In some rush situations, we can even have a network ready to install the day after you call.

If you know Cisco is in your business's future, why wait? Certified Refurbished Cisco brings you all the benefits of new, at a far lower price. Contact Hummingbird today for pricing and availability!

photo credit: Xerones via photopin cc photo credit: Miguel Virkkunen Carvalho via photopin cc