For a lot of businesses struggling to stay in the black today, network equipment upgrades may seem like an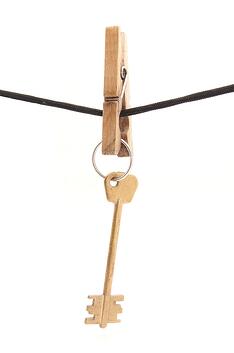 expense that's always better put off into the future.
We hear plenty of reasons that small and medium-sized businesses are reluctant to upgrade.
Concerns about the difficulty in installing a new system.

An "It works, so we don't want to mess with it" mentality.

Worries that unforeseen problems could create extended outages.

The value of upgraded networks is unclear.
But most of all, we hear about price.
Decades of network dominance by Cisco has led a lot of firms to have pricing expectations that are actually far higher than the current market reality. In recent years, a host of other companies such as Netgear and ADTRAN have begun to offer hardware at prices that are within reach of far more businesses.
In turn, the flurry of upgrades this has prompted in recent years has created a huge market in used IT equipment. When factory-certified and backed with a warranty, pre-owned hardware is just as good as new, while putting far less of a strain on tight budgets.
It gives you an easy upgrade path into 21st Century networking, without breaking your upgrade budget.
When Network Upgrades Are Looming
The unfortunate truth is, if your network still relies on old copper-wire telephone services and physical networks, it will need to be replaced someday fairly soon. Maybe not today or next month, but soon enough. The future of telecommunications simply is moving towards distributed networking and Voice-over-IP technologies that move all communications and management to the cloud.
Old physical networks and copper-wire telephone service simply aren't up to the demands of modern cloud-based or distributed applications. As telephones supplanted the telegraph or shiny discs replaced magnetic tapes, so goes today's networking.
The good news is, the current standards are settled enough that virtually anyone can join into the digital communications revolution without fear of yet another tech upheaval next year. These are the core systems upon which the new global communications are built.
Used and better yet systems - Certified factory refurbished, such as Cisco Refresh, create the gateway for you to get in on this at a minimal cost, while still beginning to immediately see the benefits of a unified virtual network.
Purchasing Used IT Equipment Creates An Easy Upgrade Path
Smaller firms that haven't already invested in large ad-hoc networks are perfectly positioned to transition smoothly onto a new network. When you only have a few pieces of hardware to begin with, infrastructure upgrades are easy, and usually the same job can be done with just a couple pieces of ADTRAN hardware.
Since virtual networks rely on a single unified operating system to function, standardizing early on makes a lot of sense. Once the initial hardware is installed, the operating system then makes it far easier to implement future upgrades as they come along, while allowing you to control your growing network through a single interface.
Certified remanufactured equipment lays a solid groundwork that will continue to support your business for years to come, facilitating new upgrades and plans as needs arise in the future.
Buybacks Enhance The Bargain
Another thing to keep in mind is that a networking dealer who sells refurbished systems likely does hardware buybacks as well. When changing over to a new unified system, you can often get a significant discount by trading in your old networking equipment as part of the purchase.
When combined with certified and guaranteed refurbished hardware, modern virtualized networking moves within reach of virtually any business today.
So, when it's time for your next network upgrade, stop before you just send someone to the Best Buy across town. A unified network can be far less expensive than a lot of businesses realize, through guaranteed used IT equipment and tech buybacks.
If you're currently looking to buy or sell, just let us know what you're looking for and we'll have an expert let you know how we can help!