The rivalry between which network hardware is better--whether it's Cisco or Adtran--will probably never be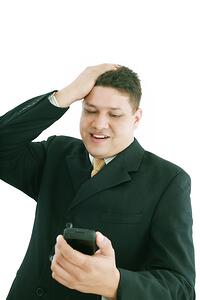 settled, especially when both have become such large, name-brand staples in technology departments in businesses, schools, and everywhere else alike. So, which one is actually better when it comes to running a business, no matter how big or small?
While each brand has its own great hardware, software, and networking accessories, in the past few years Adtran has been progressively surpassing Cisco, especially when it comes to the Cisco Unified Communications product line.
Being able to have a uniform and easy to use system implemented as part of your office so you and your team can have open communication about projects is a huge staple these days. This is why companies such as Adtran and Cisco have put so much emphasis on creating products that make sure employees and management are able to stay in constant contact with themselves and the customers.
However, Adtran Netvanta has been providing some of the best and top notch service that is simply putting Cisco Unified Communications to shame. How exactly is that and why should you consider this when thinking about your own communications products?
Unbeatable Customer Service
Adtran wants to make sure you have a memorable, positive experience with them as a customer. This is why they stress so much on their industry-leading warranties provided on a majority of their products, which can last up to five years or more should you experience any problems or accidents. Cisco doesn't offer the same great warranties, which makes Adtran a very viable choice if you're looking for some extra protection for your hardware (and the best value on your money).
Easier User Interface & GUI
When it comes to your networking hardware and equipment, shouldn't you know how to use all of the user interfaces that come with it? Adtran thinks so, which is why they always focus on the user when it comes to "user interface" and the experience you have with it. When you move through the graphic user interface (GUI), you don't have to get through countless menus, constantly tabbing back to the right location, or being completely lost and having to be trained on how to use everything.
Adtran's system can learned as soon as you set it up and start using it, so why not install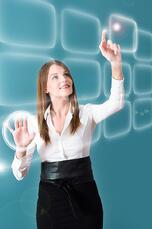 Adtran equipment in your own office? People who aren't technology savvy will be able to pick up on it without having to waste extra hours on training and education, which can happen with the Cisco Unified Communications.
Better Sales Goals For You
When you're going through your marketing campaigns, it takes more than just the practice of implementing certain systems as part of your marketing to get better numbers. Actually, your hardware and how it is being used can seriously affect your customer relationship and sales management. This is because certain networking and telephone system hardware is going to have QoS (Quality of Service) that makes it run better, allotting power and connection speeds to the most top priority tasks that the gateway, router, or server need to focus on.
When you have such features, you're able to have higher clarity with phone calls, get through sales quicker, and have faster Internet for better work and time management. Adtran has all of these features and more that can make sure you're only getting the most for your investment compared to Cisco Unified Communications.
Who would have thought things such as the type of equipment you're using has the potential of completely changing the way your company does business?