Today, a small business has more opportunities in front of it than small concerns could have dreamed of even a few decades ago. The explosion of 21st Century globalism has created a truly worldwide market, linked by the Internet and the multitude of advanced new communications tools it makes possible.
All-digital communications are revolutionizing how organizations everywhere do business. With phone service based in Voice-over-IP Internet services, your communications system can reach literally anywhere in the world. Videoconferencing, Cloud-based telecommuting, and distributed "virtual offices" are all becoming ubiquitous.
Alongside this boom in global communications tools, vendors such as ADTRAN have begun offering enterprise-grade equipment that's priced for small-to-medium sized businesses. As such, ADTRAN is a great fit for small businesses with global ambitions.
ADTRAN is carrying on this vision with the new NetVanta 1531, a 12 port switch that packs a lot of performance for its size and price. With the 1531, you can quickly create the basis of a world-class network.
The ADTRAN NetVanta 1531 - Connecting Small Businesses To The World
The NV 1531 is a 12-port Light Layer 3 (LL3) switch in a half-sized case with an 8x11" footprint. It supports full Gigabit throughput on two optical ports - perfect for firms expecting high bandwidth use - as well as including ten traditional 10/100/1000 Base-T ports.
As your operations grow, it's simple to add a second 1531 to double your capacity. In fact, ADTRAN offers a side-by-side rackmount tray that allows mounting of any two of their half-size NetVanta 1500 line into a standard rack slot.
The NetVanta 1531 utilizes "Light" Layer 3 switching, meaning that it can distribute packets via IP, but lacks the routing optimization of a full Layer 3 switch. It supports VLANs through static routing, and in simple "flat" configurations, a separate router may not be necessary.
In the meantime, with a maximum throughput of 24 Gbps, it has plenty of room for all but the most bandwidth-intensive business applications.
ADTRAN - Service And Simplicity
There are plenty of reasons we recommend ADTRAN for businesses looking to get started in Unified Communications, but they boil down to saying "ADTRAN makes it easy."
Their AOS operating system - supported by the 1531, along with all their products - is the easiest-to-use in the industry. While it supports a traditional Command Line Interface for power users, their GUI based network management utilities are more than enough for most applications. A single user with only office-level computer skills could oversee and manage your basic day-to-day network operations.
AOS is also built to make the most of all connected ADTRAN devices. A business may outgrow the Adtran 1531 over time, but it won't need to be replaced entirely. Older ADTRAN hardware can be quickly repurposed for lower-priority roles, expanding their lifespan and ROI.
Should you encounter problems along the way, ADTRAN's customer service is widely regarded in the industry as the best, barring none but the most expensive global-grade customized solutions. For everyday technical support needs, ADTRAN gives small businesses the same care that other firms reserve for their high-end clients.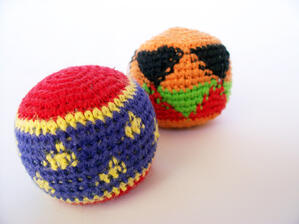 Kickstart Your Unified Communications With The NetVanta 1531
For businesses that have larger established networks, there are larger ADTRAN models that may be a better fit for their current needs.
However, if you've got a small business and you're looking to move straight into a globalized networking vision, the 1531 provides a rock-solid foundation at an extremely affordable price.
Contact Hummingbird Networks today for more information on the NetVanta 1531, or any other networking advice you may need!