Which side are you on: Adtran or Cisco? While it may seem like it shouldn't matter and whatever works for your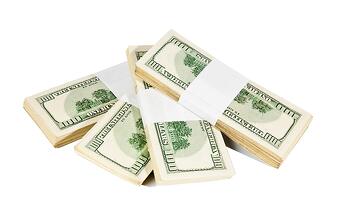 office is perfectly fine, there are major features and differences that any technology officer managing an IT department should know between Adtran and Cisco equipment. This is especially true about all of the networking and server equipment that your business is spending hundreds, or even thousands, of dollars on and want to be assured that their equipment is the best.
So, another question: which is better for a business, Adtran or Cisco equipment? While there will probably never be an agreement on which is better between technology professionals, there is a strong consensus that Adtran equipment trumps Cisco. Why is that? Check out the answers for yourself.

Top Reasons to Choose Adtran Over Cisco Equipment
Better Prices & Warranties
Both Adtran and Cisco are huge well-known brands that have been around for quite some time. They are also in high competition with one another, but when it comes to financials at the end of the day, Adtran provides a better price on their equipment. For the most part, Cisco focuses on the enterprise-level type of businesses that are spending thousands upon thousands of dollars on their technology equipment and don't even think twice about the prices.
On the other hand, Adtran, specifically ADTRAN routers, is trying to make their equipment accessible to all sorts of businesses by providing competitive prices. Even if you are a smaller business that only needs a single unit for their networking, you can afford Adtran with all of the trim and extra features to boot. The same can't exactly be said of Cisco.
On top of great prices, Adtran offers warranties that can make any technology professional seriously reconsider their stance on Cisco. Warranties can last up to a decade with Adtran and all of your equipment can be easily replaced or refunded, hassle free.
Easier To Configure
All networking, gateway, and other such equipment comes with its own user interface and
software--this even includes Adtran, which utilizes its own in-house software that their clients can use to configure and set up the equipment. However, Adtran's software is one of the easiest to learn, even for someone who isn't very savvy when it comes to technology. The menus and all of the software features are just made to work and with the user in mind, so you don't have to go digging through countless menu options just to get started.
The hardware itself is easier to implement into both a new office or an office looking to update their equipment. Though Cisco equipment can claim it is easier to configure and set up, most often there is a higher learning curve to their equipment when compared to Adtran.
Top Notch Customer Service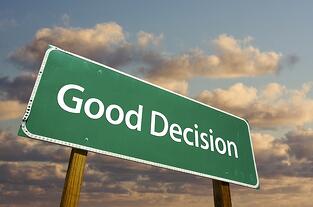 Finally, but certainly something that shouldn't be ignored, is the fact that Adtran wants to help you run your business at its best. Cisco is in the same business of offering network equipment and high tech equipment, but they're also very focused on profit margins and are already so large that customer service can often be convoluted or doesn't really help at all.
Adtran, though also a well-known name brand, is able to help their customers with their needs as if they were still a small business themselves. This gives a better overall experience with knowledgeable customer service agents ready to help you with any questions or concerns you might have about their telephone equipment. And you don't have to pay a fee, either.
While it's up to you and your business on what kind of equipment you invest in, there are usually better options in the industry than the most obvious choice. Cisco equipment might be very commonplace, but that doesn't mean Adtran is any less of a equipment provider--in fact, sometimes they can just be better.
What are your thoughts? Are you a Cisco or Adtran fan, or neither?