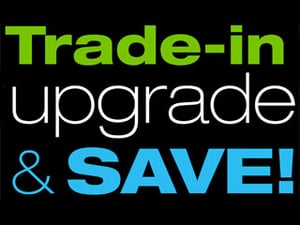 When a product is as popular as Cisco, and as relatively high-priced, it ensures there's going to be a lot of trade in secondhand products. The temptation to be able to obtain Cisco hardware at fractional prices is understandably strong... but this is an area where a company needs to protect itself.
No matter how cheap the equipment is to begin with, if it can't become a reliable part of your network, then it's going to be far too costly in the long run. Before you buy Cisco refurbished equipment, you should ask some tough questions and be willing to walk away if you don't like the answers you hear.
Five Questions To Ask Before Buying Cisco Refurbished Products
1. Where is the equipment coming from?
Provenance is a major consideration whenever a company buys secondhand equipment. Can the seller be trusted to be selling legitimate equipment which isn't counterfeit or stolen? With the proliferation of counterfeit hardware in recent years, it's even possible for a seller to have a knockoff without knowing it.
Sources aside from trustworthy auctions, such as bankruptcy sales, are probably too risky to be worth it.
2. Are all the accessories included?
This can be a big "gotcha" on the secondhand market. Most Cisco equipment requires specific daughter-cards, cables, and so forth. If those aren't included in the sale, it could significantly drive up the costs of actually installing the hardware in your business.
3. Will the licensing be out of compliance?
Cisco's licenses are usually non-transferable, and older equipment is probably past its licensing date anyway. Using non-licensed hardware is extremely risky. It may not work at all, or have reduced functionality. Otherwise, as with accessories, the costs of bringing your equipment into license compliance may eliminate the value of the Cisco refurbished or otherwise used hardware.
4. Does the seller know anything about Cisco?
This goes beyond technical support. A seller which isn't familiar with Cisco may not have properly handled and packaged the equipment prior to sale. Only those who've been directly certified by Cisco are really qualified to handle their hardware, and it's not a good sign if the seller lacks that certification.
5. Does it come with a warranty?
When a piece of equipment is part of the backbone of your operation, you need a real warranty and technical assistance to be assured it will be able to serve you for years to come. If a company buys a dud office phone at auction, it's not a big deal... but it could be disastrous if that used Cisco product failed at a critical moment.
The Safe Alternative: Cisco Refresh
Cisco is aware of the high demand for their hardware on the used market, which is why they've put the Cisco Refresh plan in place. Cisco Refresh means 100% legitimate Cisco refurbished hardware, guaranteed to work just as well as it did out-of-the-box.
Cisco Refresh is...
Refurbished by Cisco, at Cisco facilities.

Tested to the same standards as new hardware.

Bundled with all necessary accessories.

Sold only by legitimate Cisco-certified retail partners.

Fully-licensed.

Backed by full Cisco warranties, same as new.
Cisco Refresh is the only truly secure way of buying Cisco refurbished hardware, with absolutely all the same benefits and guarantees as buying new. There is truly no difference besides the significantly-reduced price and, maybe, a few minor scuffs or wear marks on the casing.
As a fully-certified Cisco vendor, Hummingbird Networks is ready to help you build a top-tier Cisco network at minimal prices, thanks to the Cisco Refresh program. Contact us today to learn all the details.