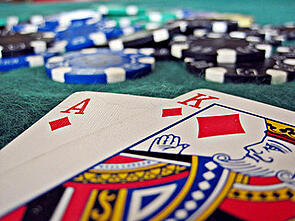 There are a lot of retailers out there offering used Cisco equipment, but are you dealing with one who's Cisco Authorized?
Many shops don't realize this, but Cisco maintains their own standards for refurbished hardware, and an exclusive small network of authorized resellers who deal in this equipment. If you aren't dealing with an authorized reseller, you're taking a big gamble with your hardware investment.
Cisco certified resellers enjoy benefits others do not, and those benefits all go to helping you succeed with pre-owned hardware. Now with the revamped Cisco Refresh program you benefit from the same features of new Cisco equipment but at a fraction of the cost.
Why You Should Only Buy Authorized Refurbished Cisco Hardware
1 - Guaranteed good-as-new performance.
Cisco demands that every piece of official pre-owned hardware conform entirely to the same specs it did coming out of the factory. They have an extensive and documented process which needs to be fulfilled to ensure this.
Every piece sold under the Cisco-Authorized banner has to fully conform to their standards... but this simply isn't true of anyone else. Without that quality guarantee in place, the used hardware you're buying is as questionable as something from a pawn shop. There's just no way to know before buying whether it will be reliable.
And speaking of reliability...
2 - Full factory warranties.
Authorized Cisco resellers can also provide official Cisco warranties. Every officially-certified piece of refurbished Cisco equipment carries the exact same warranty and service options as a new piece of hardware. This includes full access to Cisco's Technical Assistance Center.
Most other resellers cannot offer anything like this, even if they have an in-house warranty system. Authorized refurbished Cisco hardware truly has all the guarantees of buying new.
3 - Officially licensed software.
Here's a question too many businesses don't think to ask: "Does this used equipment come with the right software licenses?" If they aren't authorized through Cisco, the answer is probably 'no'. Or, if the licenses are there, you're overpaying for "off the shelf" rates rather than getting a bundled deal.
Every piece of certified refurbished Cisco equipment comes with fully legal and up-to-date software licenses appropriate for the hardware. This comes straight from Cisco and, once again, brings with it all the support and warranty guarantees as factory-new hardware.
Otherwise, you're risking an unforeseen (and often very large) extra expenditure buying software to run the hardware you just bought.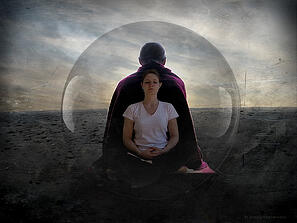 4 - No chance of counterfeits.
There's an increasing problem in computer hardware today of counterfeiting, especially counterfeits made in eastern countries with poor IP protections. In fact, a couple years ago, even the US Air Force discovered that such bootleg parts had made it into their own equipment!
Most buyers in the west are savvy enough to realize a $2,000 router being sold for $200 probably isn't the real deal... but not if it's offered as a ''used'' product. Then they'd have no good way at all to know whether it's genuine or not.
So, perhaps the most important thing at all you're buying with certified refurbished Cisco hardware is simple peace of mind. You'll be buying a product whose provenance has been tracked from first buy-back, through every step of the refurbishment processes, and finally into your hands.
And few feelings are worse for any technician than to crack open a piece of hardware and discover that it's ClSCO rather than CISCO. (Did you notice the difference in the names?)
Buy Authorized Hardware For True Performance Guarantees
If you're looking to buy used Cisco equipment, there's truly no good reason to go to anyone but an authorized refurbished Cisco retailer. The prices are a small fraction of the original cost, and you get every bit of warranty support as you would when buying a new product.
Or, to create a custom-designed Cisco network today at affordable prices, contact Hummingbird Networks for a free expert consultation.
photo credit: Images_of_Money via photopin cc photo credit: h.koppdelaney via photopin cc