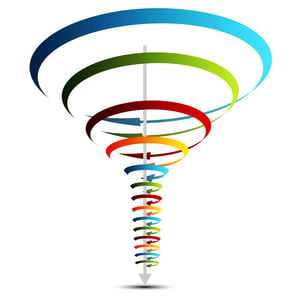 Cisco has always been one of the major pioneers in networking, and changes they make with their operation have a tendency to filter down to the other network vendors over the following years. However, recent announcements to how they'll handle pricing have some asking: has Cisco gone too far?
As first reported in NetworkWorld Cisco has announced they are now going all-in for Software-as-a-Service options that rely on requiring permanent licenses for Cisco hardware. They're looking to make this change to Cisco licensing for any products or services where they see customer demand.
Cisco has already experimented with this model in their Meraki spin-off brand of controller-less networking appliances, and they've been seeing great success with it. It's not a big surprise that they're looking to expand SaaS options.
Now, there are definite reasons this might worry some people, especially those who care about the concept of hardware ownership. Permanent licensing means that hardware is more properly leased rather than owned, since it becomes useless without licenses. This also calls into question whether the high prices for Cisco hardware can still be justified in light of this pricing structure.
However, there are also considerable upsides to business owners, or at least potential upsides. Only time will tell how well they're implemented, but on the whole, this could could actually bring significant value to Cisco owners.
Four Reasons Why SaaS Cisco Licensing Could Benefit Your Business
1 - Unlimited hardware\technical support
Assuming Cisco continues using the same model they've pioneered with their Meraki license system, this always-licensed system could mean the elimination of separate warranty or support contracts. Meraki owners get unlimited tech support, even by phone, and true lifetime warranty\replacement services, for as long as they pay for a license.
This, by itself, can largely offset the licensing cost.
2 - License centralization
Again, assuming they use the Meraki model, another benefit is that a single licensing termination date can be calculated based on the aggregate of service months purchased. There's one console with one master list of devices, and either they're all licensed or none of them are. This greatly simplifies the renewal process and largely reduces it to a matter of calling your vendor to renew all licenses for all devices at once.
3 - A'la Carte Services
Currently, Cisco licensing is a confusing maze of hardware- and software-specific licenses which do or don't unlock different network features, with potentially dozens of options for any single product. A single centralized licensing system could easily translate to a far more user-friendly system where, potentially, one turns features on and off as quickly and seamlessly as they can with VoIP phone services.
Likewise, this would be set up to cover the network as a whole. There would be no chance, for example, to accidentally license some hardware as using IP Base IOS software and some using LAN Base. The licensing would be global, ensuring consistent services across the network.
4 - Instant OS and Security Updates
Another benefit we've already seen in Meraki is that its cloud-aware network OS never has to be manually updated. It automatically downloads patches and upgrades as they come out and, if the user has the advanced security packages, that includes anti-virus\anti-intrusion productions.
Given the growing dangers of zero-day exploits, knowing that a business is receiving security updates the moment they're released is likely to be a big relief to a lot of administrators.
Cisco Licensing Shakes Things Up Again
There's no doubt that the industry is going to be debating this for a long time to come. What sort of impact do you think this will have on your business?