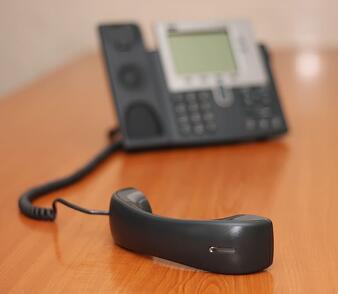 These days, Voice-over-IP is really the tip of the iceberg. "Pure" services are expanding, alongside a range of other communications options that use similar or overlapping technologies.
The short version is, VoIP-based systems are becoming the backbone for entirely new kinds of software-powered communications. Your choices today will have huge effect on all your communications in years to come.
Top VoIP Trends For 2014 And Beyond
1 - Hosted Services vs On-Site PBX
Two mutually-exclusive technologies are both on the rise, depending on business needs. Both hosted and on-site services are booming.
For awhile, hosted services were mostly seen as being for SMBs. Since the basic setup is very similar to how traditional phone services work, it was an easy way for smaller businesses to jump into VoIP. Now, however, options like Meraki Communications create all-in-one offsite solutions that are attractive to even larger businesses.
By the same token, an on-site PBX phone system was previously only for large businesses because of the expense of the hardware, despite the benefits of handling Voice Over IP entirely on-site. Now, units like the Meraki MC74 create a "phone system in a box" which can be afforded by all businesses.
2 - Mobile VoIP Is Growing
Mobile Voice Over IP isn't entirely new, with applications like Skype and Google Chat allowing for simple VoIP or Videoconferencing on mobile devices. However, these solutions were proprietary, not terribly secure, and hard to integrate into larger Unified Communications systems.
Now, specialty applications for mobile that allow voice through your on-site systems are becoming common. Apps hosted on a virtualized network system, such as BlueSocket, can link any mobile device around the world - using IP, rather than 3G/4G.
Given that Cisco is now predicting WiFi/Mobile Internet usage to overtake wired systems by 2018, it's not unlikely that within five years or so, most communications will be based in IP instead of traditional phone services.
3 - Greater UC Integration
"Unified Communications" is a popular buzzword to throw around, and it's not terribly well-defined at the moment because it covers a wide range of (often incompatible) virtualized applications.
As software research advances, UC will continue to become more truly unified. There will be more virtualized applications, and more specific administrative-side systems for ensuring data flow between them.
Now is definitely the time to start looking at laying the groundwork for a UC system.
4 - Increasing Message-Delivery Options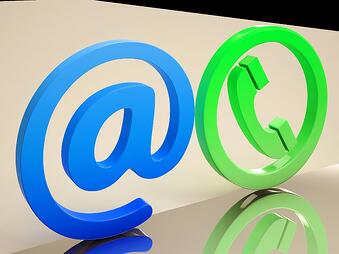 One of the most exciting possibilities in UC, and one that's becoming more of a reality every day, is real-time message format and delivery shifting. If someone calls a worker's office phone, and they don't answer, the worker gets a call on their cell. If a person leaves a voicemail, it can be transcribed to text and emailed. If a mobile phone can't accept videoconferencing, it still gets the audio feed.
Within only a few years -if that- communications themselves will become largely device-agnostic, powered by UC systems that handle all the legwork to ensure messages are delivered where-ever and how-ever they can be seen.
5 - BYOD Is Becoming An Unstoppable Force
There have been a few articles questioning whether BYOD will continue to grow in popularity, based on some businesses souring on it. In our opinion, this isn't likely to happen. The absolute ubiquity of mobile devices, and people using them all the time is going to continue pushing BYOD.
Unless your business is willing and prepared to roll out and maintain its own selection of tablets/phones which would become their employee's primary mobile device, there just aren't many other options here. This is a "herding cats" problem, and top-down dictation rarely helps there.
Chances are, BYOD is already happening in your business whether you've approved it or not.
Need More Insights?
We pride ourselves on a future-focused blog here at Hummingbird. Check out our blog on the Pros and Cons of VoIP. To keep up with the news that's going to happen, just subscribe for all the updates!