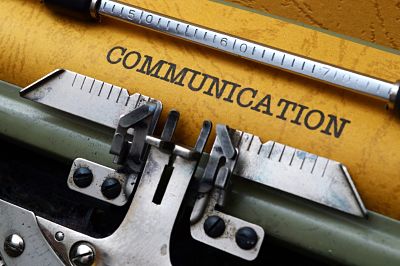 Phone systems these days are changing rapidly, and IP-based Internet communications are changing the entire game. Increasingly, businesses are adopting Voice-over-IP and other similar systems, and not looking back. The improvements they see through unified Internet-based communications are simply too compelling to remain tied to the copper-wire phone grid.
At this point, in some ways, there isn't so much a question of what types of phone phone systems are right for you, the underlying system architecture will largely affect what phones are needed.

Major Options In Types of Phone Systems
1 - Copper Wire Over ActivReach
One issue that sometimes comes up, especially in businesses residing in older buildings, is that it can be impractical (or nearly impossible) to re-wire their building for advanced Internet communications. This is where an architecture based around ADTRAN's ActivReach can be a lifesaver for firms looking to upgrade.
ActivReach uses proprietary encryption technology to push high-speed Internet connections over legacy copper wiring - even standard non-twisted telephone wires. Additionally, ActivReach connections can run over cables up to over 1000 feet, whereas normal CAT-5 or other Ethernet cabling can only run about 100 meters.
ActivReach can put VoIP-based Internet phone systems inside buildings that couldn't easily support more modern wiring schemes. Better yet, ActivReach is compatible with virtually any VoIP phone system, even high-end models like the VVX 500.
2 - Power-over-Ethernet (PoE)
PoE is another great option for companies that want to upgrade their telephone systems without too much additional wiring. PoE-compatible phones only require an Ethernet cable for both their IP connection and power cabling. This is another major money-saver, since it prevents needless cable drops as well as preventing needless tripping and other potential liability problems.
Such a setup is perfect for lower-cost phone systems such as the Aastra 6731i or the ADTRAN 706, which both provide a lot of power and flexibility for their price.
3 - Hosted VoIP
The good news about hosted VoIP systems is that they can work with effectively any VoIP-based phone. In a hosted VoIP setup, it's much like traditional arrangements with local phone companies: You choose a provider who guarantees service, maintenance, and upkeep, while paying a monthly service fee that's generally based on a per-user model.
If you've made a large investment into high-caliber phones like the Adtran VVX 600 orthe Aastra A6739, a hosted setup can ensure you get the most returns with the fewest problems. Alternatively, in many cases, a hosted VoIP provider may provide phones as part of the package, which also frees you from doing that research.
4 - On-Site PBX Switching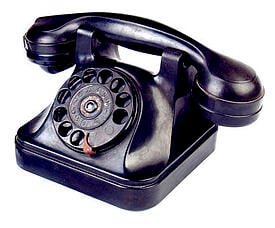 Currently the top-line for companies looking to maximize control over their telephony is on-site PBX Switching, which is accomplished through a separate piece of hardware. A PBX Switch handles the translation of VoIP back-and-forth from the outside phone grid, effectively cutting the phone company out of the picture entirely.
Then you can use whatever phones you want, in whatever configuration you want, and re-configure it whenever you want.
The Meraki MC74 is currently top-grade in this field, in terms of combining price and feature set. This "phone company in a box" can centralize all your VoIP and other Unified Communications within your own offices, and reduce your monthly telephony charges to nothing but the raw bandwidth being used.
And bandwidth is cheap.
Are You Looking To Upgrade Your Phones Yet?
It's no wonder that companies around the world are moving off the copper-wire phone grid and onto VoIP-based communications. There are dozens of advantages to VoIP, beginning with the lower (or eliminated) long-distance costs, and extending on to all the new services and globalized virtualization that can be accomplished.
If you know VoIP is coming to your business, give Hummingbird Networks a call! We'll give you a free consultation, as well as several different plans adhering to different budgetary constraints.
And if you're concerned about new hardware prices, ask about our excellent deals on certified refurbished equipment!