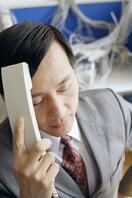 VoIP, or Voice over IP, is a technology has greatly grown since its emergence. VoIP utilizes your company's LAN (Local Area Network) and the Internet to make phone calls, instead of the conventional landlines. As with any technology, there are a few weaknesses, but the advantages of VoIP far outweigh the weaknesses. In this article, several benefits of using VoIP phone systems are highlighted.
Top Advantages of VoIP
An Economical Way of Making Calls
If you are not using VoIP, then you are definitely using the conventional phone system, which is the Packet Switched Telephone Network (PSTN). On this particular line, every second counts when you are on the phone. For every minute that you spend talking to your clients, you are paying for it. You cannot save on any International calls even if you try to cut the conversation short, as the calls are certainly pricier.
Unlike VoIP, you are using the Internet as a means to communicate with your clients from local areas or all over the world. Thus, the only thing you pay for is your monthly Internet bill. To ensure it works perfectly, you need a high-speed broadband Internet access, such as ADSL. Most business owners are using an unlimited ADSL Internet service in order to make use of VoIP and it does not cost them much in comparison to using the conventional phone line. A study that was carried out stated that business owners are able to save up to 40% on any local calls, while 90% can be saved when making International calls.
Conference Call is Feasible
Conventional landlines allow you to speak to another person at any one time. However, with VoIP phone systems, you can organize a conference call with three or four, even more people at a time and communicate with everyone instantaneously. This is made possible because during transmission, VoIP condenses the data packets. As a result, it allows more data to be utilized by the carrier, hence, allowing you to handle more calls on a single access line.
Affordable Software and Hardware
People who want to make use of VoIP for voice communication purposes will need to purchase additional hardware, such as a microphone, speakers, and a sound card. These additional hardware tools are affordable and they last very long. There are also a few software programs that you can download from the Web and instantly install in order to use VoIP. If you are planning to use VoIP, it is not necessary to have a telephone set, as you can easily utilize the microphone. This without a doubt will save you a lot of money since telephone sets can be rather expensive.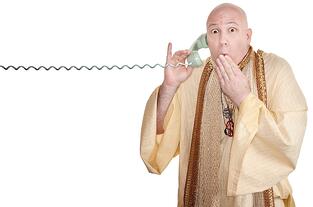 Endless Amount of Useful and Appealing Features
When you decide to use VoIP phone systems, there are many useful and appealing features that you can look forward to. These features are sophisticated and very rich, as well as useful for your personal and business use. For business purposes, you are better equipped when it comes to call management. One of the features allow you to make calls to any country using your account and you can manage your Caller ID, Voicemail, Extra-Virtual Numbers, Contact Lists, and so forth.
Business owners who want to use the VoIP PBX phone systems should check with various ADSL providers and broadband cable providers in order to find out what sort of packages they have to offer. Different providers may offer different monthly Internet access, thus, it is imperative that they conduct as much research as they can to ensure that they find the service provider that best meets their requirements.