It seems like there's a lot of uncertainty out there about new business phone technology, and what it means for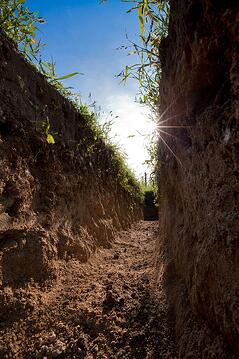 businesses. We've gotten a surprising number of questions lately about buying new phones specifically asking whether it's required to change phone carriers along with their new telephone setup.
Well, for those wondering, "Do I have to get a new phone carrier for my new telephones?" the answer is, basically, "no."
All business telephones today still support old copper-wire phone service, as well as PRI, Ethernet and\or Voice-over-IP. Simply getting a new round of business telephones for your office, even ones that are VoIP-ready, does not mean you have to leave your current telephone carrier.
Further, a standard business phone, such as Polycom, that's compatible with one VoIP carrier should be compatible with most, so new VoIP phones won't mean you have to leave your current hosted VoIP provider either.
… Unless, that is, if you want to.


Is It Time To Replace Your Old Phone Carrier?
Rather than focusing on whether you need to change carriers with your telephone systems – which you don't – let's talk instead about whether you might want to.
So, for starters, are you happy with the prices you're getting through your current carrier?
A new system could mean a significant reduction in your telephone bill as well. The first and most immediate benefit of ditching a long-distance provider in favor of VoIP is that your basic telephone calls will be effectively free. What little they cost would be covered by either your monthly VoIP bill, or billed solely in terms of the bandwidth used, which is quite minimal.
Estimates are, a move to VoIP will reduce a business's communications expenditures by 60% or more, simply by cutting out the costs associated with traditional long distance service. You get further cost savings on extras and features, since most VoIP systems support all the standard telephone services – multiple lines, call waiting, etc – but without extra fees.
So if you're still paying a long distance bill, upgrading to VoIP-ready phones may be the perfect excuse to upgrade to VoIP service as well, and slashing your expenditures in the process.
Getting The Best Telecom Service In The 21st Century
Of course, price isn't everything – perhaps your current provider gives you great service, whether you're using copper or a hosted VoIP service.
But, we'd like to ask the question: Who could possibly give you better telephone service than yourself?
When you buy a new telephone system today, it's now possible to cut out the middlemen entirely, by hosting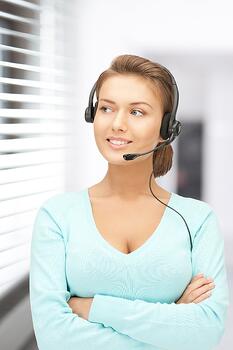 your own PBX system. The PBX is the unit that allows digital VoIP calls to interface with the traditional telephone grid and allows inter-compatibility. It's what makes VoIP calls connect to the world.
How to Host Your Own System with Adtran 7100
Previously, these were prohibitively expensive for small or medium-sized businesses, meaning that self-hosting was only an option for the mega corporations. Today, phone-system-in-a-box solutions like the ADTRAN NetVanta 7100 make it possible for all but the smallest of businesses to host their own telephone system.
What do you gain from moving to an on-site system?
Depending on your geographical location, you may be able to cut out a traditional phone company entirely.

No ongoing charges for communications beyond the raw bandwidth.

All administration is handled on-site, from an easy-to-use interface.

Virtually any system change can be implemented within minutes.

Allows for simple multi-site telephone service.

Never wait on hold for a telecom service agent again.
When it comes to telecommunications, no one's going to be able to offer better prices and services than you can offer yourself.
Being your own phone company has distinct advantages!
So, whether you're looking for new telephone systems or interested in a move to VoIP, just tell us what your business needs to grow, and we can make it happen.