Are hosted phone systems worth the money?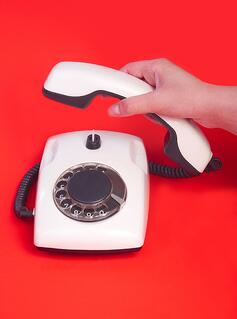 Well, as with most things in IT, the answer is really "It depends." There are definite advantages to hosted phone systems, especially for young businesses that are just starting out and want to get into unified communications ASAP.
However, the long-term sustainability of hosted services is shaky, and in general, the benefits they bring tend to decrease quickly as an organization grows.
Now, it's undoubted that a switch to VoIP brings immediate cost savings on your communications, no matter how you do it. It still also remains important to look to the future as well. The best phone system for a small business is one that's future-focused, and will continue to pay off over time.
The Benefits Of Hosted Phone Systems
With a hosted phone service comes simplicity and ease of use. Much like with traditional phone companies, you would be paying a monthly fee to a provider that handles your phone switching and routing, as well as providing end-user support when necessary.
This makes the changeover quick and easy, with very little additional knowledge or expertise required at your end. For most of your co-workers, the changeover would be effectively seamless, although with them gaining a host of new productivity tools in the process.
With hosted services, there are also fewer up-front costs. VoIP-compatible phones are, of course, required. That said, it's been standard to include ethernet jacks on business phones for years, so if you've purchased your phones recently, they may already be VoIP-capable.
Some minor switching and routing equipment may also be necessary, but the overall hardware investment will be lower with a hosted service. They're doing the heavy lifting for you.
So, for a company that has little experience with VoIP and is simply looking to get away from copper wire service, hosted solutions provide an affordable and effective solution to your telecommunications needs.
The Drawbacks Of Hosted VoIP
Remember how we mentioned that the costs for hosted Voice-over-IP services go up as your business grows? That's because these services virtually always charge on a per-user basis. So, if you have a lot of employees and aren't making a lot of calls, the rising monthly costs can quickly erase the cost savings.
In fact, we find that most businesses that start off with hosted VoIP will end up switching to an on-site self-hosted solution sooner or later. After awhile, the benefits of cutting out the middlemen becomes too compelling. So, if you're planning to use a hosted service to bootstrap your unified communications, make sure you pick one that makes it easy to stop using their services in the future.
Beyond the escalating costs, there are several other disadvantages worth mentioning: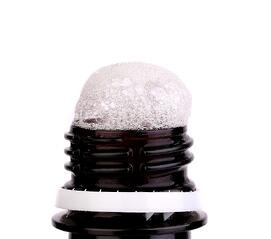 You're often tied in to whatever hardware or software partners your host utilizes, meaning you're locked into whatever upgrade path they offer.

Moving to on-site hosting later on often requires ripping and replacing previously-purchased hardware for your host service.

You're still reliant on them for upgrades and technical service. Unless they offer guaranteed fast response service, this creates a bottleneck when things need to happen quickly.

If they go down, you go down. The better hosted services now offer contractual uptime guarantees, but it still adds another layer to the process that's both vulnerable and outside your control.

Hosted VoIP is a rapidly-changing market, and providers come and go quickly. The perfect host for you today may not even be there in a year.
Plan For The Future If You're Using A Hosted Provider
There are definitely scenarios, especially for the smallest businesses, where using a hosted service makes business sense. They can get you on the path towards unified communications quickly and easily, with a minimum of investment.
Just be prepared for the eventuality that once your business grows beyond a half-dozen people or so, you'll probably want an on-site VoIP solution instead.