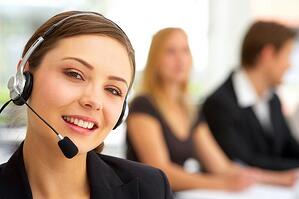 There are a lot of reasons that we think ADTRAN is a great company to partner with for your
networking needs, but their reputation for great service is one of the most compelling. Across the industry, ADTRAN is noted for the quality of their customer support, and their ProStart service is a perfect example of this.
ADTRAN is focused on making modern networking solutions available to every business, which is the inspiration for ProStart. The service offers a flexible level of support options that can guide you through the installation of a new ADTRAN network, making for a perfectly smooth transition.
What ADTRAN Support Brings To Your Business
I. Before The Install
Since the purpose of ProStart is to ensure you change over to a new or upgraded system with as little disruption as possible, the service actually starts with a site survey. ADTRAN will inspect your site, as well as your current hardware, to ensure everything is in place for the installation.
When you're installing a BlueSocket wifi system, this includes a a predictive survey of your building and the optimal placement of each BlueSocket access point, ensuring smooth coverage across your entire operation.
Additionally, ADTRAN can pre-stage your equipment as well, loading standard software and configurations that meet your needs before it arrives at your door. If you're looking at a large deployment with a standardized software rollout, this can save you significant time on the installation itself.
For customers installing a new BlueSocket Virtual Wireless LAN network, there's also an "Express" self-install option, thanks to how simple BlueSocket systems are to install.
II. During The Installation
Depending on the size of your business or the level of support you require, ADTRAN offers several options for assistance during the actual installation!
For most businesses, a remotely-guided installation is all you need. You would be assigned a dedicated ADTRAN project manager who's fully informed on your business, who would be in contact with you throughout the installation. Between your manager's expertise, and the ease of installing most ADTRAN systems, more extensive support is rarely necessary.
However, for businesses with specialized needs, or who are installing a 7000-series ADTRAN PBX unit, ADTRAN also offers direct on-site installation through the program. Along with a project manager, you'll also have access to a project engineer to design your solution, along with an on-site technician for installation.
In either case, you'll have people on your side at ADTRAN who will be overseeing the project, delivering timelines, and coordinating with third parties if necessary. Whether its remote or on-site, your system will be fully tested before it goes live.
III. After The Installation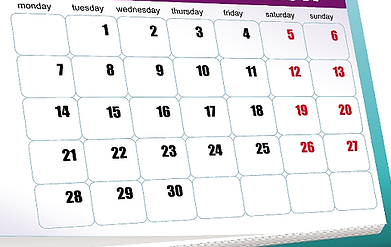 The ProStart service doesn't end when the installation ends. For starters, there's a 30-day warranty on the installation itself, separate from the hardware.
ADTRAN also includes training packages along with their service, covering the human element of the transition as well. With training on both usage of the phone systems, as well as network administration, your firm's employees will be able to move over to the new system with confidence.
ADTRAN ProStart Makes Unified Communications Simple
As part of ADTRAN's exceptional customer service offerings, the Pro Start service creates a perfect opportunity for businesses to move onto a VoIP-based unified communications platform, even if they lack any on-site expertise in VoIP services.
ADTRAN already has some of the easiest-to-use on-site phone solutions in the industry. When combined with a customized installation that's tailored to your needs, they present an easy upgrade path for businesses that know it's time for VoIP.
To learn more about ADTRAN's wide range of business telecommunications solutions, or to schedule a site survey to evaluate your needs, just let us know where your business wants to go.