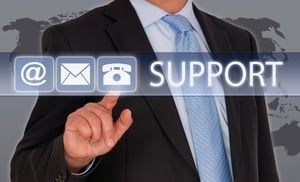 When you decide to purchase ADTRAN Voice over IP (VoIP) phones or networking equipment, one of the biggest benefits you'll receive is access to great technical support that's available in a variety of formats. As a major player in enterprise voice and data systems, ADTRAN recognizes how important it is that you know your systems will always have the support you need, should something go wrong.
We've put together a quick guide to everything you need to know about their tech support, so that when you purchase an ADTRAN system, you'll immediately have access to the most vital
resources.
Getting The Most From ADTRAN Support
The first thing you should be aware of is that ADTRAN does not sell or work directly with the public. While there are tech support resources available directly from them, virtually any hands-on work will ultimately be performed by local certified associates. Depending on the service contract you have with your provider, they may be your first step when looking for technical support.
Otherwise, when you get your new equipment, your first stop should be the Product Registration Portal, which registers you within ADTRAN's system and gives you access to all of their own technical resources. This also ensures you receive prompt warranty support, should it be needed.
From there, if you visit the Support Center, you'll have access to all of the major resources on their site. Here are a few of your options for getting support:
The Support Community: This manufacturer has a combined knowledge base and and message forum which makes it simple to find answers to common questions. It's searchable, or you can simply browse by product to see the resources available to you. With a large, vibrant community, it's rare for a question to go long without being answered.

Product Downloads: Sometimes, the easiest solution to a problem you might be having is a software or firmware upgrade. All of the latest software products, drivers, and firmwares are kept here so you can ensure your system is always up-to-date with the latest bug fixes.

Direct Service Request: If you have an issue that you believe only the OEM can resolve directly, they have a team of tech support specialists available to address your concerns. You can submit your request via a web form, as well as simply calling them, which is the recommended procedure in case of emergency.
Alongside these, however, ADTRAN has one more secret weapon for those seeking technical support: the ACES program.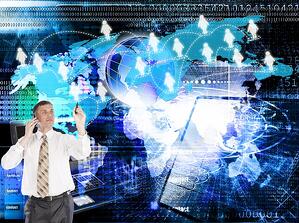 ADTRAN ProStart Support
Much like an extended warranty, the Adtran Prostart program provides top-tier services and extended service contracts for those willing to pay a bit extra. Depending on the exact package you choose, you could receive:
Priority access to tech support specialists.

On-site hardware installation and evaluation.

Up to five years of extended service.

Support for products past their standard warranty.

Managed network services to take over your administrative problems.

Access to premium software assurance support to help you integrate ADTRAN products into your existing architecture.
Technical support is an extremely important - and often overlooked factor when deciding on which phone systems to choose. The extent and quality of ADTRAN's support offerings make it easier to invest in their systems ahead of other providers. With ADTRAN tech support, you can be secure in the knowledge that you won't be left with nothing but questions should problems occur.