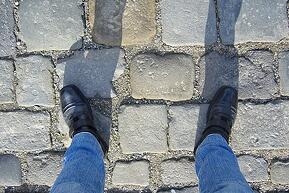 An increasing number of studies are pointing towards a serious shift in consumer attitudes that a lot of hospitality businesses haven't caught onto yet: Guests are actively seeking out hotels with free WiFi. They're starting to actively demand better and faster services, and they're outright refusing to pay the $20+ fees many hotels still charge for Internet access.
People's electronic devices have truly become part of their lives, especially in the last five years or so. They aren't just casual playthings. An increasing number of people have become accustomed - or even expected - to be doing their work on the go, and to be available at most times during the day via email or text.
Plus, of course, there's all the people addicted to email or social networks.
Either way, with so many businesses offering free hospitality WiFi services, consumers are voting with their feet. A consumer-friendly Internet access model is the only solution here. If you aren't offering easy and relatively stable WiFi, you're probably losing money to establishments that do.
Three Key Reasons To Consider The Guests First With Your WiFi
1 - You'll reduce complaints.
When a hotel offers WiFi, but the quality is poor within the rooms or hallways, you'll be hearing about it. Guests expect "Free WiFi" to mean "Free WiFi everywhere," and not simply in the cafe. There'll be an endless stream of complaints if you don't.
WiFi systems should be set up so that they are broadcasting a strong-enough signal to every room. This can sometimes be a challenge because the same materials that sound-proof guest's rooms usually also make them resistant to radio waves.
More powerful antennas are sometimes called for. It adds a bit of expense, but you'll create a far better WiFi environment.
2 - Sites are judging your WiFi.
Customers can set up websites tracking and grading companies on pretty much anything these days, and they are. And if you want more proof that guests take hotel WiFi very seriously, we point to fact that there are now multiple review sites ranking hotels and other service businesses primarily on their WiFi quality.
So those complaints you might be hearing aren't just going into the ears of yourself and your staff. They're probably going online too. And that means it's even easier for online-savvy guests to find the businesses with better Internet offerings.
Word is getting out, quickly, about which hotels have good WiFi and which don't.
3 - Good WiFi Brings Better Monetization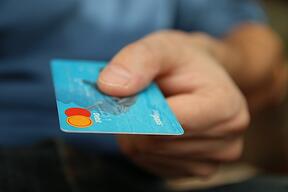 On the other hand, a well-implemented in-hotel WiFi setup that delivers reasonable speeds to your guests will bring many new opportunities to monetize the service. However, having customer-friendly access is an outright requirement here. They're not going to use your online services if they can't or won't use your WiFi.
With a good system in place, you could have a new method of placing room service orders, a PPV movie distribution hub, advertising opportunities, and more.
Or, if ongoing costs are an issue, another good option is creating a few service tiers. Then, those who want premium / high speed service, such as streaming movies, can pay for it, while everyone else has "good enough" speeds for basic Internet usage.
Most guests understand that high-speed access is expensive to provide, and won't mind paying a reasonable fee for upgraded service.
Is Your Hotel WiFi Ready For Your Guests' Demands?
It might not seem entirely fair, but hotel guests are demanding better WiFi, and giving their money to establishments providing it. Considering that networking hardware is less expensive than ever, this is an excellent time to look into upgrading your existing services.
Or, look into bargains on refurbished and certified pre-owned hardware. Equipment that's only a year or two old can be perfect for a hotel looking to upgrade on a budget.
For a free consultation, or to schedule an expert assessment on optimal WiFi installation, just contact Hummingbird Networks!