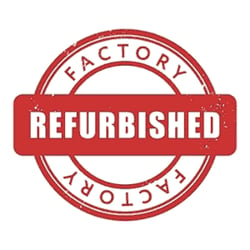 Most of planners' and buyers' attention, quite naturally, is on new equipment. How it is manufactured, sold, installed and serviced is of interest to everyone in the supply chain. It is important to remember, however, that some of the most exciting and cost effective strategies involve Cisco Refresh equipment.
There are four main reasons to consider refurbished equipment: It is an easy and low exposure way to become a Cisco shop; there are rock solid guarantees that the equipment is refurbished to Cisco's standards; each device has a full Cisco warranty and, once you are a Cisco customer, there is no reason to not continue to evolve with the company.
The theme through the four reasons is simple: New equipment is great. But it is pricey. This approach is the best of both worlds: Cisco stands by its equipment, whether it is refurbished or new. At the same time, the financial burden is lower when the equipment has a few miles on it.
A related reason that Cisco – and other substantial vendors – are good sources for refurbished gear because they understand that their reputation is at stake whether or not the equipment is new. Reselling substandard gear, or not standing behind what they sell with the same enthusiasm as they do with new gear, is short sighted. And Cisco (as well as the other major vendors) didn't get to where they are by being penny-wise and pound-foolish.
This spring, Channelnomics addressed the issue of the channel for second-hand Cisco equipment. It described a new initiative by the company – Cisco Refresh – which it said is a revamp of the much more awkwardly named Cisco Certified Refurbished Equipment (CCRE) program, which dates from 2001.
The story said the program offers the same warranty and service support that it offers to buyers of new equipment. Cisco authorized Resellers, the story said, also get access to extra tools that can increase the profitability. About 4,000+ products – including routers, wireless gear, telephony equipment, security items and more – were available as of when the story posted. About 500 items of those had been added when Cisco Refresh launched.
This is a great time to consider Cisco refurbished equipment. The great fluidity at all levels of the market. There is, of course, volume demand that companies and network operators are rushing to meet. They also are transitioning from legacy to new approaches such as software-defined networks and network functions virtualization (SDN and NFV). This means that equipment is being changed out at a fast pace, which makes a great deal of "lightly used" gear available.
Companies that haven't considered refurbished gear before should very carefully reconsider that decision: Great values – with little added risk – can be found. Contact us today to go over the details.