Most businesses today want to upgrade to a better network, and take advantage of all the new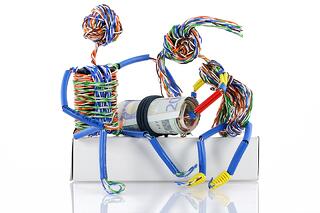 possibilities that VoIP, virtualization, and unified communications technologies can bring their business. Unfortunately, far too many see the cost of upgrades as a barrier to entry that's too high to overcome.
Today, affordable networking equipment is within the reach of virtually any business because the boom in corporate networking has created a similar boom in the used network equipment market. More and more often, when a firm upgrades its network, its last-generation equipment ends up on the second-hand market
That creates the perfect opportunity for smaller firms looking to get on the road towards modern telecommunications, especially those that really don't need the latest pieces of hardware on the market. Used network equipment from brands like ADTRAN or Cisco can be just the thing to allow a smaller firm to make the initial changeover, putting them on an upgrade path towards future communications expansions.
Even better, they can take advantage of the market going both ways! By leveraging your existing network assets, you can further reduce the cost of upgrades, creating potent cost savings over buying new.
Three Steps Towards Upgrading Your Network At The Lowest Possible Cost
Create a survey of your current network equipment.
To know where you're going, you need to start with where you are. Work with your IT department and create a survey of all the equipment you currently have in place, along with its approximate age. A single spreadsheet can hold all this information, creating a single source you can modify at any time as you change your network configuration.
Then, when you go shopping for upgrades, you'll have it on-hand when you want to discuss trade-in value with your used network equipment dealer. It'll save you time, as well as allowing them to give you the most accurate possible estimates about the value of your existing hardware.
Plan an upgrade path with your budgeting office.
Very few businesses upgrade their entire network as far as they want in a single round of purchases. If communications independence with on-site PBX telephone switching is your goal, you'll probably be working towards it step-by-step over the next few years.
So, talk with your budgeting office or CFO. Take a look five years down the road, and discuss a rational series of upgrades that will get you there. After all, the hard part is the initial transition from copper wire service to VoIP systems under a unified network operating system. Once that new foundation is laid, future upgrades come far more easily.
Usually, they're just a matter of plugging in new hardware as you can afford it. The operating system handles virtually everything else.
Look for a reputable dealer to maximize your returns.
Not all used networking equipment dealers are created equal. You want one that doesn't just deal in used hardware, but one that deals in Certified Remanufactered products- like the new Cisco Refresh program.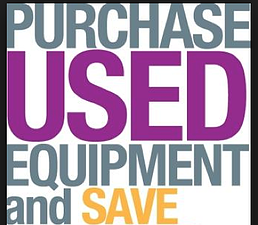 When you buy certified refurbished, you get warranties and guarantees that makes buying "used" hardware every bit as trustworthy as buying new.
Further, these same dealers will also be able to offer you the most fair rates on your existing network hardware. They understand the value that older hardware still holds, and can work with you to maximize your cost savings on your upgrades.
Get Top-Tier Hardware At Bottom-Dollar Costs
Don't let price keep you away from the network upgrades you need to compete in a globalized world! If you buy used network equipment while trading in your existing hardware, you can get a high-speed modern virtualized network at a fraction of the cost of new equipment. From there, it's a simple step-by-step series of upgrades to move your business into the future.
Where does your business want to be in five years? Let us know, and we''ll get you there.