Thanks to the explosion of Internet technologies, large companies today have far more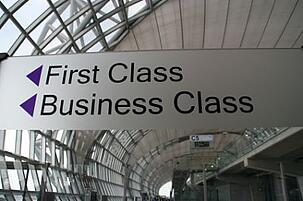 options on the market when it's time to invest in new networking technology. You're no longer locked into buying from expensive one-time industry-leaders like Cisco or Dell when looking to invest in enterprise-level network switching and routing.
Of these new companies, ADTRAN has become the standout. ADTRAN provides constantly high-quality products at surprisingly low costs. If you're looking to invest in new switches for your business, there's a compelling argument to be made for migrating to ADTRAN.
Five Reasons To Buy ADTRAN Switches
I. A Full Range of Switches Meet Your Networking Needs
No matter what your existing network looks like, there's a compatible ADTRAN switch. ADTRAN realizes it's impossible to upgrade a large-scale network all at once, so their platforms are designed for easy migration towards future networking goals. They can be integrated into existing networks simply and easily, providing continuity even as you deploy new hardware.
Similarly, ADTRAN's standout AOS software integrates with many competing networking products, allowing large businesses to benefit from many of ADTRAN's advanced network management features without having to do large-scale upgrades first.
II. Robust Power Conservation
ADTRAN's switches incorporate smart load-optimizing power systems that seek to reduce each switch's power consumption when possible. When loads are low, it draws less power, reducing your overall networking overhead.
Further, through software management, it's easy for companies to also schedule port power-downs based on the time of day. A company shutting down ports during after-hours is lowering their energy bills while also increasing system security.
III. Integration Through The Entire ADTRAN Family
ADTRAN provides a full range of products that cover every aspect of a modern business's telecommunications, from basic office telephone systems to enterprise-scale PBX exchanges at the heart of a modern unified communications system. An ADTRAN switch is aware of and actively working alongside an ADTRAN telephone, or any other ADTRAN product, unifying your entire communications environment.
Then, AOS allows you to have complete control of this entire communications network from a single terminal. Besides boosts to speed and productivity, a unified network is also far easier to administer as well. AOS provides both a GUI interface, as well as a standard Command Line Interface, to fit IT departments of all experience levels.
IV. World-Class Post-Sale Support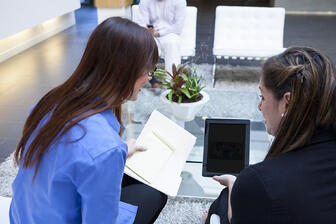 It's hard to talk about ADTRAN without mentioning the quality of their client services. Too many companies these days are allowing their customer support to suffer, but ADTRAN provides consistently superior support to their buyers. This is combined with an enthusiastic online community staffed with experts and large-scale users alike.
ADTRAN also boasts LIFETIME WARRANTIES and FREE NEXT DAY ADVANCED REPLACEMENT on many of their switches. If you purchase an ADTRAN switch, you'll be getting a piece of hardware designed to provide years of returns on your investment, with prompt service should a problem occur.
V. Budget-Friendly Prices
Perhaps what makes ADTRAN's switches stand out most, however, is their price. Despite providing products of comparable quality and performance to larger competitors such as Cisco, along with superior software and support, ADTRAN will cost far less. On average, their offerings are half the price of a comparable Cisco model.
What this all adds up to is a line of switches and networking equipment that makes sense for a big business seeking to be bigger. The combination of low price, great performance, and future-focused design make them an easy choice for today's CIO or IT Director.