We talk quite a lot about the ADTRAN Netvanta 7100, but that's because we honestly believe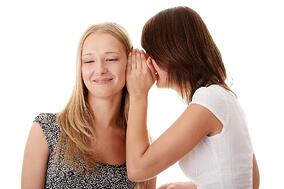 that it's among the best all-around telephone systems a growing business can implement. As such, we usually talk about the basics, like how ADTRAN's routers stack up against the best in the industry, yet often come in at only half the cost.
However, there's a lot more to the phone system, and a lot of lesser-known options that help make them into such good all-around unified communications systems. So let's look a bit deeper into the ADTRAN 7100 feature list, and see some of the lesser-known ways they can help your business thrive.
Five Features Of The ADTRAN 7100 That More People Should Know About
License-Free Usage
One unfortunate side effect of computers getting involved in our telecommunications is that licenses are suddenly involved. Often you can pick up a piece of hardware, even a telephone, and only discover after the fact that half the advertised features require pricey software upgrades.
That's not the case with the ADTRAN 7100. Every feature is unlocked from the start. Plus, systems running ADTRAN's AOS Operating System allow for up to 100 telephones and voicemail, so there are truly no extra license fees involved.
It's honest pricing, and it means you know exactly what you're getting from ADTRAN.
User-Customizable Hold Music Settings
Today's unified communication environments open up a number of tools to an entire office that used to be restricted to specific staff. For example, the ADTRAN 7100 allows for each user to customize their hold music, as well as implementing menus and options within the phone system.
Everyone with a phone can customize their phone system as they need, giving them an opportunity to show a bit of personality as well!
Integrated Stateful Inspection Firewall
Since the Netvanta 7100 is full Internet appliance, security has to be a top priority just like any other device that connects to your network. So, the 7100 integrates its own stateful inspection firewall.
Stateful inspection firewalls sample the data as it goes through the lines, verifying that everything is sending and receiving the right requests. They offer a significant speed improvement over previous firewall types, requiring very little overhead.
They ensure your phone remains secure, without getting in the way of your communications.
Polycom Inter-Compatibility
If you already have some of Polycom's excellent conference and executive-level phones, they're fully compatible with the AOS system, and can operate alongside any ADTRAN equipment. By allowing other phones to be certified AOS-compatible, it's that much simpler for businesses to start seeing the benefit of a unified communications system.
Cord Consolidation Through PoE
The ADTRAN 7100 also supports Power-Over-Ethernet, allowing compatible phones to pull their power directly through their Ethernet cord, cutting out the power cord completely.
As offices grow increasingly tangled with wires, and your UPS surge protectors start to exceed their recommended limits, moving your phone off the main power grid eases the burden a bit. Plus, that's one less wire for an employee to accidentally trip over!
The Netvanta 7100 Brings Great Value For The Money
The feature list for the 7100 is extensive, so we can't cover everything in 1 article. Designed as an all-in-one unified communications solution, it has the range of options and ability to expand that small and medium sized businesses today need for maximum communications flexibility.