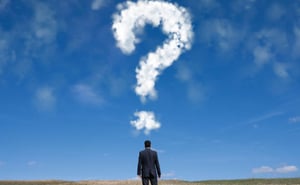 What types of hardware and networking equipment can benefit your company? This is a huge question that many businesses face everyday, along with their budget and entire workforce who rely heavily on great products that mean better connectivity and data protection. And a staple in any office is the telephone. Being able to have a high quality and easy to use telephone management system set in place means being able to get things get done.
Benefits of Adtran's Small Business Phone Systems
There are countless kinds of business phone systems out there: for small businesses, for medium sized business, and even for large, enterprise level businesses. There are even telephone types for contractors, home offices, and so much more. What line is best for you? How can you save the most money on a proven telephone system? One product to look into is the Adtran Netvanta 7100.
Bundles For Better Functionality
Did you know you can get bundled packages for your telephone, VoIP, and switch software? It's true, by saving thousands of dollars on not buying the equipment separately, you can instead have a great bundled service of telephones and networking hardware that can support up to 30 or more users. This is a great option for small to medium sized businesses looking into Adtran 7100, because a majority of their workforce can be covered under a single investment.
Other features that are included in such a bundle include:
An integrated PoE switch

Music-on-hold input implementation

Up to 50 hours of voicemail storage

Detailed call information for each user

Quality of Service (QoS) features on the network switch
And there are many more to consider, all it takes is looking for the right bundle. In this instance, the Adtran 7100 one would be best for all sorts of businesses and budgets with a sizable workforce.

Industry-Leading Warranty
If you want the safety of knowing that your hardware is protected and can be fixed or replaced at any moment, then it's best to invest in the 7100 line with the five year warranty included. Never worry about your hardware for the near future, especially when Adtran's
warranties are industry leading and provide some of the best customer experience and customer service out there.


Everything Included For Set-up
Instead of having to also purchase rack mounts, brackets, and other set-up equipment, you can have it included in the 7100 bundle. Set-up shouldn't have to take weeks, or even days, it
should only take an afternoon or an overnight shift. You want to be up and running as fast as possible, which Adtran completely understands and wants to make it easier for you.

Simple User Interface
Don't you hate it when you buy a new consumer electronics and the user interface is almost completely unusable? The user experience needs to be just as important to the company as selling the product and using high quality parts, but unfortunately not all companies think like this. Luckily for you, Adtran does strive to have the best software when it comes to all of their hardware. In fact, they create all of their software, which means anyone in your office will be able to pick it up instantly and start using their new phone.

The Adtran 7100 just has it all for a business looking for great prices, an unbeatable warranty, simple but powerful software and quick set-up. All you need is to make the call and invest in the hardware today.
In the market for a new small business phone system? Be sure to reach out to us,we'ld be glad to go over what's available and can even help you save hundreds on your monthly phone bill plus get up to $25,000 in networking equipment free.