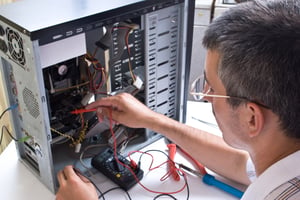 If you are looking to reduce company overheads, refurbished IT equipment is a worthwhile option. Many buyers assume the same risks of purchasing used IT equipment when they consider refurbished equipment, but there are differences between the two. Although refurbished products may be more costly, they are usually safer and last longer. Additionally, when you acquire products from Certified Factory Refurbished programs like Adtran and Cisco Refresh, you can protect your investment with warranty.
Refurbished equipment is tested for defects and functionality before it is sold, whereas used IT equipment may or may not be defective. Potential buyers normally contemplate the price tag, performance and warranty options of both when making a final decision. Used or refurbished supplies can be referred to as "re-manufactured", "repaired" or "recycled", which often creates confusion. If you want to save money and propel your business to new heights, you should learn the differences between the two.
Benefits of Used IT Equipment

Why buy used equipment, you ask? You can get used phone systems, routers, switches and wireless access points immediately, offering convenience and preventing delays in the business environment. Pre-owned products are cost-effective, but their longevity can differ. For example, it could be passed down from companies who never took the equipment out of the box, or it may have been used on a daily basis.
When seeking out the services of a reliable used equipment supplier, you can expect the vendor to provide assistance in the following areas:

Component inspection

Removal of old asset tags, stickers and markings

Power testing

Cleaning and re-inspecting through a final QC process
The above services reduce financial risk for the buyer and because there are different grades of used, you can stretch a small budget to benefit your business. The used equipment marketplace is reasonably fast paced, especially for items that are high in demand. Considerably less expensive than purchasing new equipment, used IT equipment allows for business expansion with immediate effects.

Used IT equipment would make good sense for business start-ups, not just for the price but also, because many items are available with warranty or some form of coverage. Although it is not meticulously tested and inspected like refurbished items, it is usually available with a maintenance history. This gives you an insight into what the equipment has been through, before you use it.
Benefits of Refurbished IT Equipment
With a slightly larger budget you can pick up refurbished IT equipment for a good price. Although the price tag is slightly more, it is more reliable. In fact, many networks now run their organization 100 percent with refurbished equipment. The cost is usually 15-35 percent less than brand new equipment and it goes through rigorous testing, giving you peace of mind that it is just as dependable.
The main appeal for buyers is that this type of equipment offers peace of mind. Refurbished is the term used to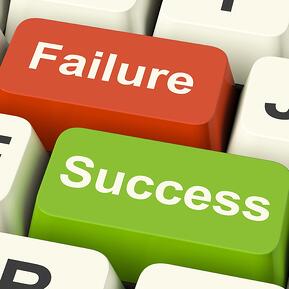 describe a product that was faulty and has been fixed. Let's take a look at the process refurbished IT equipment goes through before it is sold:
Bench testing

Replacement of failed components

Replacement of missing components

Latest firmware installation (if applicable)

Latest software installation (if applicable)

Inspection of slot covers and plastic covers

Repackaging in branded box

Certified factory refurbished warranty
Manufacturer support is provided with refurbished IT equipment, therefore should anything go wrong, the issue can be resolved promptly, preventing disruptions in the workplace. These services will be considered towards the purchasing discount and contracts from the particular supplier. What's more, it will not jeopardize the existing service and maintenance contracts on other products you have purchased.
An additional benefit of buying refurbished phone systems, switches, wireless access points and routers is the fact that refurbishment equipment is affordable and you can choose from many brands. Supplies are priced at levels to suit your requirements, giving you the flexibility and freedom to invest in a lucrative product that could help you reach new heights within the business world.