Businesses looking to upgrade their networking equipment often face an uphill battle these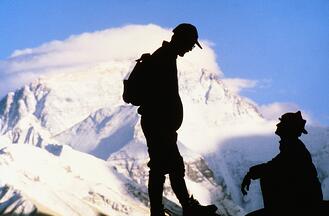 days. Budgets are shrinking, but the need for a quality network has never been greater.
The flurry of IT innovation has settled a bit, and a combination of VoIP supporting a Unified Communications structure has become the new standard.
The advantages of this setup over older copper-based telephone service are numerous:
VoIP service virtually eliminates long distance charges from your budget.

Greater off-site communications options, including videoconferencing, become easy to achieve.

Unified Communications ensure efficient messaging throughout your entire workforce, regardless of location.

Unified security systems bring universal security polices to every device on the network.

Your communications can easily hook into offsite Cloud databases for instant storage and retention.

Employees can freely use their smartphones and tablets without worrying about access issues.
In the meantime, if you're still using copper telephone service and a network pieced together over the 2000s, you're going into business today with a lot of disadvantages. That's why purchasing used IT equipment may be the solution your business - and your budget - needs!
What You Need To Know When Buying Used IT Equipment
Full Warranty Coverage
The single most important thing to watch for when buying used equipment is that the seller is still willing to stand by it. Used equipment should not mean "buyer beware." Even used networking equipment should come with multi-year warranties and guarantees of support.
Depending on the outlet, you may walk out with a better warranty than the manufacturer offered in the first place.
II. Refurbished Products
Make sure when you're buying used IT equipment that you're actually buying refurbished. Companies that offer refurbished products are those who are most likely to stand by them, putting the products through multi-stage repair and testing services to ensure that they're as good as new.
When you have a refurbished piece of equipment backed by a quality warranty, the only real difference you'll see from buying new is the price!
Reduced Lead Time
One overlooked consideration when buying used IT equipment is the faster deployment it brings. Orders for new equipment generally have to go through the manufacturer first. When buying refurbished units, you can sometimes have them on the same day. When time is of the essence, refurbished IT equipment is often the way to go.
Price Varies
There is no "Blue Book" for IT equipment – every outlet will be pricing their used and refurbished networking equipment based on their own standards and judgment. A wise buyer in this area will call around to multiple firms and look for the best possible price. There can often be a huge range, even between otherwise similar outlets.
Follow The Cost Savings
Of course, the main reason to go with refurbished used IT equipment are the cost savings. You'll typically save 1/4 to 1/2 off the cost of the same unit in stores, without any performance hit. When backed with full warranties and repair services, you have an excellent value for any growing business looking for an edge.
When you're talking to your boss or purchasing head about network upgrades, be sure to drop this as an option early on. Knowing you'll be able to chop big chunks off the price tags they see will make it a much easier sell!
In the meantime, if you need any advice on how to best bring 21st Century Unified Communications to your business, just drop us a line and tell us how we can help!