What kind of phone is best for your business? Do you need a multi-line phone that comes with all of the best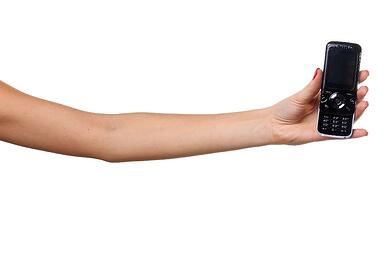 features, such as video conferences, or maybe you need a robust phone that can handle the everyday use of your sales team. Whatever the case may be, businesses both large and small need to be able to have the best when it comes to a business phone system. Instead of worrying about all of this, here's how to simply choose the best phones for your business.
Business Phone System Ratings: What to Look For?
All About Licensing
Buying phones for your business usually means having to deal with licenses that can really inflate your budget. Most phone systems are going to have them in order to function, but you can find phones out there that don't require an expensive licensing. Keep in mind what the license can delivers such as firmware and software upgrades. Weigh the pros and cons and cost of upgrades to see whether you would prefer a phone that requires a license or not.
Call Quality & Services
You don't want to have to deal with mediocre call quality, let alone a phone system that doesn't come with any services or features. While you can certainly find phones that won't cost you an arm and a leg, you don't want to go too low because that might mean an inferior product. Then you have to replace the entire system all over again and have to deal with even more down time. Phones from Mitel or Polycom have cost effective solutions without skimping on call quality or the features you need.
Unbeatable Warranty
Should anything go wrong with the installation, set-up, or with the phones in general, know that you're protected by a rock solid warranty rather than scrambling to try and fix something without one. Even inexpensive phones come with some sort of warranty, all you have to do is look or ask a professional about the warranties provided. Don't get stuck with hardware that isn't covered by a warranty and then have to worry about a problem in the system, make sure you have a safety net no matter what.
Compatible Systems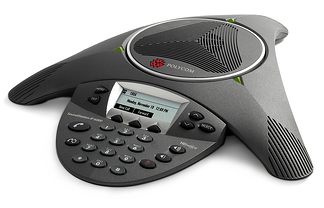 Mix and matching different hardware is rather commonplace with IT and networking equipment and it can be common with a business phone system as well. Instead of having to deal with incompatible or proprietary parts that need to be constantly updated or mean quite a bit of money for your business, there are phone systems out there that are highly compatible and don't need certain pieces of hardware, or software, in order to work. Polycom and Aastra(now Mitel) phones happen to be compatible with a good percentage of all phone systems.The Polycom VVX Series of business phones in particular should be considered for any business. Polycom is consistently a leader in that space, and the VVX series of phones is the newest and best yet.
When you're looking to save more money but need the necessary equipment in order to run an efficient and successful business, there are solutions out there for you when it comes to the business phone. You don't need to spend thousands of dollars on a high end ShoreTel, Avaya, or Cisco phone system with all of the expensive bells and whistles you won't use, when you can get the same exact quality, features, and unbeatable warranty and service for much less from Adtran using the same Polycom and Aastra phones mentioned above.
Not only that, but the entire set-up and installation will also be taken care of for you by professionals who understand modern day offices and how phones have become linked with IT hardware. Choosing the right business phone for your office just became a whole lot easier, so why not start looking at what's out there for your business?