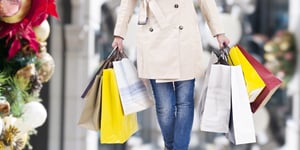 Recently, we wrote about how Cisco has been on a buying spree lately, but that one has been fairly public. As the biggest player in business networks, anything Cisco does gets a lot of press.
Now, there's another company that's gotten seriously interested in mergers and acquisitions which has flown largely under the radar: Mitel. Mitel phone systems has been quietly buying up brands which are well-known, and this could have a major impact on business telephony all over the planet.
Having already purchased Mavenir (a cellular software firm) and Aastra, Mitel has now made a much higher-profile purchase which has boosted them into being one of the biggest business phone vendors in the world: Polycom, for which they're paying nearly $2 billion.
When the deal finalizes in Q3, Mitel phone systems will be bigger than Avaya, as well as having reach into desktop phones, cellular service, and mobile telephony.
So what does that suggest for the future of the industry?
Coming To A Desk Near You:

Mitel

Phone Systems
Acquiring Polycom (which will continue to operate as a separate division) doesn't merely bring Mitel a major boost to their retail arm. It also brings one of the most valuable partnerships a technology company could hope for: Microsoft.
Polycom has extensive deals with Microsoft to provide integrated VoIP support for Microsoft Skype for Business and Office 365 services. These will presumably continue into the foreseeable future, although one does have to wonder how Microsoft feels about being partnered with a company that -through extended channels- is also actively competing against them in the VoIP sector.
In the bigger picture, this now positions Mitel phone systems to be integrated across all three main areas of business telephony: desktop, mobile, and cellular. Given the well-known difficulty companies have had in trying to integrated mobile into Unified Communications setups, Mitel may finally be able to overcome that massive hurdle.
For many businesses, this could be exactly what they've been hoping for. A UC solution that is truly unified across all platforms, backed up by both the quality Polycom is known for, as well as substantial partnerships across the market. Being able to bridge VoIP and cellular would be a particularly notable achievement.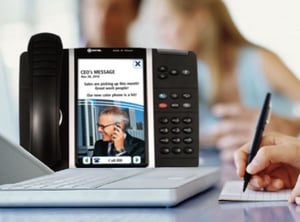 On the other hand, so many acquisitions so quickly often creates significant growing pains within an organization. It remains to be seen whether they'll be able to turn these new purchases into compelling service offerings, or whether businesses will accept this new mega-player without feeling like they're being strongarmed by the ever-decreasing set of options in business telephony systems.
Is

Mitel

The Future Of Telephony?
It's too early to say for certain, but it seems like a good possibility. If Mitel can realize the potential in their now-huge partner ecosystem, they could easily become THE premiere vendor of business telephony services in the near future.
What do you think? Are you expecting to see a Mitel phone on your desk in the years to come? Or are their plans simply too ambitious to pay off any time soon? Let us know below!