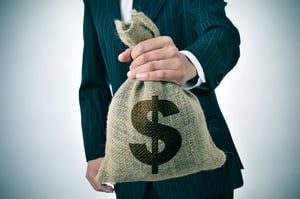 Cisco has been on something of a buying spree in recent years, taking on a number of companies, such as Meraki, which has allowed them to expand their role in the networking marketplace. A glance over their acquisitions list shows a huge array of diverse Internet- and networking-related firms.
However, the latest addition to that list, Jasper Technologies, is one of the most interesting and exciting we've heard of. It signals that Cisco has big plans for the future, and is clearly thinking long-term for maintaining their position of prominence in computer systems.
Let's take a look...

Who Is Jasper Technologies?
Jasper Technologies is a relatively new company, only a little more than a decade old, with a focus on the Internet of Things (IoT). They provide an integrated SaaS platform specifically for the oversight, management, and monetization of non-traditional Internet-connected devices. In that short time, they've built up a truly impressive list of clients, including Ford, GM, Nissan, Amazon, Heinekin, Garmin, Boston Scientific, GE, Hallmark, and more than 3,500 others.
Likewise, the range of products they support and manage is equally diverse, such as Point-of-Sale systems, home security, inventory management, in-car Internet connectivity, and biomedical monitoring. Jasper is trusted with protecting lives in a very literal sense.
And with multiple estimates showing the IoT marketplace to be worth between $11-$15 Trillion Dollars by the early 2020s, calling this a high-growth sector is putting it mildly. Experts widely consider the IoT to be the "next frontier" in networking, and we see no reason to disagree.
That Cisco picked Jasper up for $1.4 Billion seems like a bargain, by comparison.
What The Jasper Technologies Acquisition Means For Cisco
The announcement of the buyout dovetails nicely with Cisco's recent move towards software-defined networking (SDN) and suggests even more strongly that Cisco now sees hardware as only one small part of the overall networking pie. This is an extremely forward-thinking move, and one which will almost undoubtedly pay off for Cisco as well as for businesses and consumers.
On Cisco's side, this gives them a huge stake in the IoT overnight, and partnerships with dozens of the biggest IoT companies on Earth. This opens up the possibility for Cisco hardware, software, and SaaS offerings in practically any imaginable product with online connectivity. From cars to refrigerators to pacemakers, Jasper is a gateway to huge service expansions.
Normally this sort of consolidation might be worrisome from a buyer standpoint, but Cisco is a special case. For several decades, Cisco has consistently been the forefront of network architecture, security, and analytics advances. In truth, we have a hard time imagining another company better able to provide IoT solutions that don't create more problems than they solve.
This especially true when it comes to security. One of the perennial worries about the Internet of Things is in regards to having unified and effective security systems. The idea of hackers being able to subvert a home's security system by way of their refrigerator sounds unbelievable, but it's entirely within the realm of possibility for poorly-implemented IoT security in smart homes.
Cisco's move towards SDN and their continued expansion of the Meraki cloud\mesh-based networking system is a perfect match. A hypothetical Meraki-powered IoT network would solve a lot of the security problems currently facing IoT devices, and Cisco is probably the only vendor on the market with that capability.
All in all, this recent acquisition is extremely exciting, signaling big things ahead for Cisco and the Internet of Things.
What do you think? Is Cisco the savior the IoT needs, or are they over-extending themselves? Let us know below!