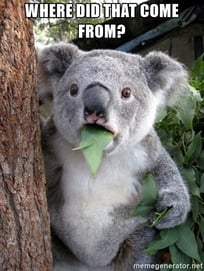 The telecommunications industry received a surprising announcement last week when the Mitel-Polycom acquisition was canceled. Just a few months ago, Mitel announced they agreed to purchase Polycom for an estimated $1.96 billion but Siris Capital came in with a better offer.
Unfortunately for Mitel, the Polycom board of directors determined that Siris' proposal constituted a "Company Superior Proposal" and agreed to pay Mitel the $60 million termination fee. Siris Capital Group LLC, a private equity firm based in New York, offered an estimated $2 billion in all cash, including Polycom's outstanding debt.
The Polycom-Mitel merger would have made Mitel phone systems bigger than Avaya and a real contender in the monopolized unified communications market. Cisco and Microsoft control most of the industry making it difficult for smaller companies to possess a fair portion of the market share. Cisco is currently making leaps and gains in unified communications, especially with the introduction of Meraki Communications, a cloud-based VoIP phone system.

As shown in the chart above, there's an estimated $5.4 billion divided up among smaller corporations. Had the deal gone through, Mitel-Polycom would have really been able to make up a large percentage of the "others" portion gaining some traction in the Unified Communications market and possibly being a third contender behind the two 800-pound guerillas.
But let's not dwell on the past, shall we? Let's look at what the future of the two looks like now.
Future of Mitel
While Cisco may always maintain a healthy lead, Mitel should continue moving forward in their search for consolidation. There are far too many small vendors making up the "others" section. Mitel has the right idea of combining forces and may look into other contenders such as Logitech, ShoreTel, or Plantronics.
Graham Bevington , President of the Enterprise Division at Mitel, issued a statement shortly after the announcement, stating that Mitel will continue on with their plans to consolidate the market. Just without Polycom.
Future of Polycom
Polycom is definitely taking more of the risk in this deal, however with their stock prices not moving in the past 4 years, it was time for them to take a leap. Not only was the price offered from Siris more appealing to Polycom, but they will becomeprivately owned as well.
Polycom has a great brand, their products are well-known and trusted. Equally appealing is their strong relationship with Microsoft which allows them to provide integrated VoIP support for Skype for Business and Office 365 services better than any other Microsoft partner. With their reputation, new advancements, and Microsoft partnership, Polycom will continue to be able to keep up with the "big dogs".
What Does this mean for you?
We shouldn't really see much of a difference as Mitel and Polycom will continue to operate as two separate entities. However, it's what the two do now that will begin to have effects on the consumer. Depending on what Siris and Polycom develop or what other acquisitions Mitel decides to make, we should start to see some shifts in the unified communications market within the next few years. Just as this deal came and went as a shock, it's not over until it's over. Stay tuned and we'll keep you updated.
Photo Credit- Synergy Research