In the world of business phones, one name has risen to prominence above all others: Polycom. Since their founding in 1990, Polycom has grown to be one of the world's largest telecommunications suppliers, as well as one of the drivers in modern business communications. As a matter of fact, everyday Internet technologies we use, such as the Session Initiation Protocol (SIP) and the H.264 high-definition video codecs are Polycom inventions!
As one of the leaders in technological development, it only stands to reason that Polycom phones are on the cutting-edge, delivering features that you simply cannot find in competing business telecommunications equipment. From videoconferencing to simple unified communications, Polycom phones deliver the services your business needs to compete in the 21st Century.
It's hard to pick the best features of the Polycom VVX series of phones, but we've selected the three features that are most compelling for a modern business.


Three Reasons Your Business Should Invest In Polycom Phones
True Videoconferencing
The days that you have a videophone sitting on your desk, predicted since at least the 80s, have finally arrived. The Polycom VVX 1500 features a bright, brilliant 7" capacitive touchscreen that doubles as a video screen. They can maintain a steady 30 frames per second, even during busy teleconferencing, so you won't get any of the lag that plagued early videophones.
You'll come through loud and clear, even when you're being videoconferenced with several people, all displaying on the screen at once. You'll be able to cut down on costly meetings, as well as being able to keep in better touch with workers at far-flung locations. Put one of these in your home, and you might not even have to leave the house and still get your work done.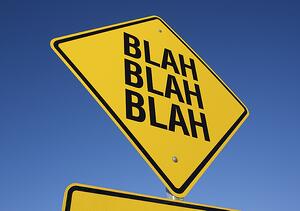 HD Voice
Polycom's proprietary voice-transmission technology is called HD Voice, and it delivers sound quality far beyond other phones we've dealt with. It doesn't just equal standard phone quality, it improves on it in the same way that CDs improved upon tapes.
Besides the detailed audio, their codecs are designed specifically to enhance the lifelike qualities of the connection. Background sounds, such as other participants in the room, still come through loud and clear. With most other VoIP software, these sounds get filtered out in the compression.
Then, when compared with their wideband data usage and industry-leading voice processing, deliver sound quality that you truly have to hear to believe. When you do, you'll likely never want to deal with copper again.


Open APIs and Webkit
This is a feature that might excite your Sysadmin more, but it means big things for your business. All of the VVX Polycom phones have built-in Internet capability that allows them to integrate directly into your Unified Communications system. The open APIs mean that your custom software can be adapted to use their features, or you could potentially even order software built specifically for them.
What this means, to a unified office, is that these are phones that can grow and change as your software changes. You won't have to buy new phones when your software changes – the APIs are already supported by dozens of software houses, with more joining constantly. Your phone can be interfaced directly to your address book – or even your leads list!
When we recommend Polycom phones to our clients, we do so with good reason. Polycom currently produces the cream of the crop, with features that competing phones likely won't feature for several more years.
If you'd like to read more Polycom phones reviews and what they can do for your business, just let us know what you need, and we'll be in touch before the day's out!