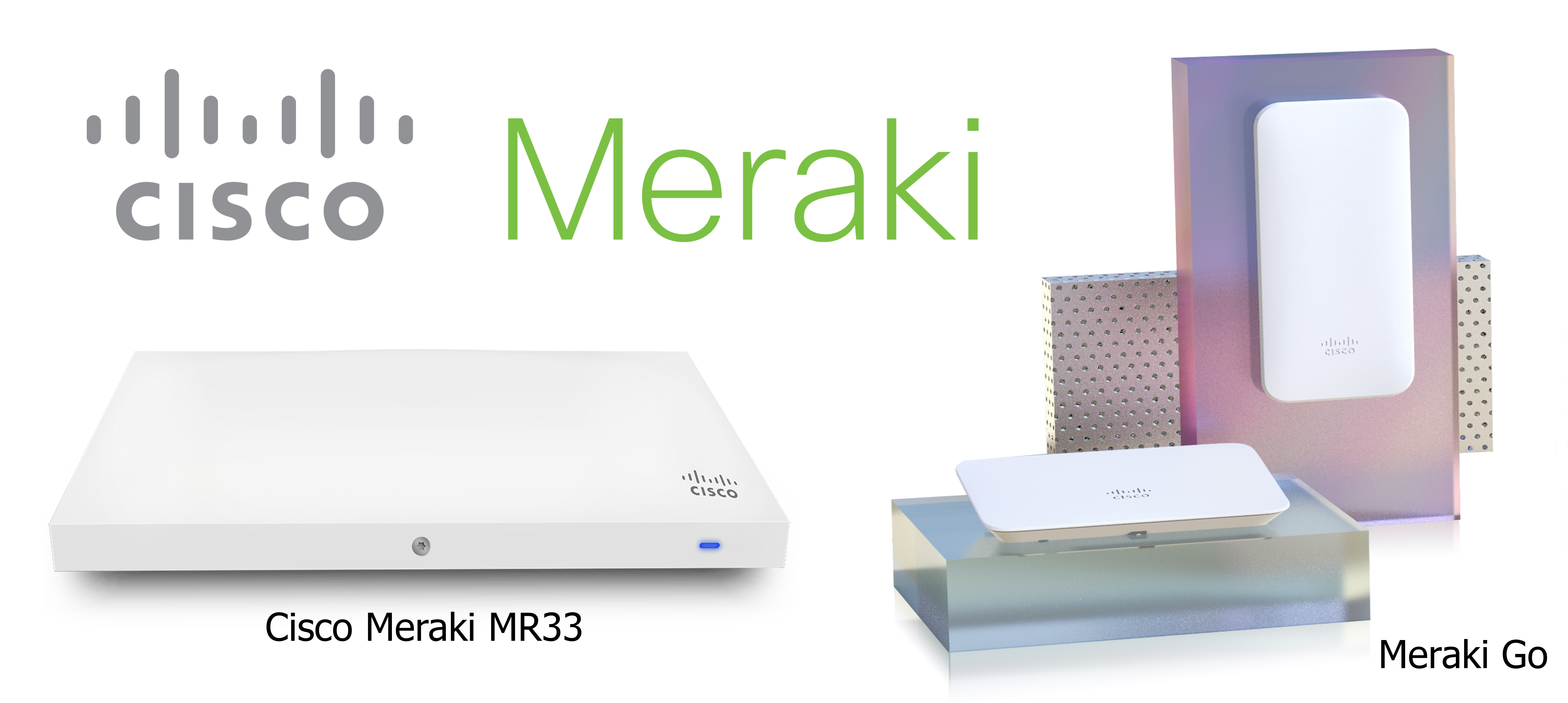 As is typical whenever a manufacturer releases a new product line, we've been receiving a lot of inquiries about the new Meraki Go series of WiFi products. Most of them revolve around the differences between Meraki and Meraki Go. So, today we just wanted to take a quick look at Meraki vs Meraki Go, and who would be better suited for each line.
That said, the short version is this: Meraki Go is an "entry level" line intended for startups, home offices, and other small businesses with little or no IT expertise. Everyone else probably wants more robust gear from the main Meraki line. If you don't even know what "IT" stands for, then Meraki Go is for you!
How Meraki Go Is Different
The main emphasis of Meraki Go is simple: provide affordable high-quality business-class hardware which small business owners can setup within minutes, even if they have no previous IT experience. It's a product for small cafes, bookstores, boutique shops, businesses like that. As such, everything about Meraki Go is streamlined, from its deployment settings to the smartphone-based app which is used to configure it.
There are both indoor and outdoor versions of Meraki Go WiFI access points, and they're both priced below $200 - making them affordable for pretty much anyone. At the time of this writing - the WiFi access points themselves are 802.11ac Wave 2, with both 2.4ghz and 5ghz radios in a 2x2 MIMO setup. We expect other models to come out as time goes on. They can also be powered entirely from Power-over-Ethernet, if needed. Physically, they're small and unobtrusive - designed for businesses to stick them on the wall where they won't distract guests, and forget about them.
In the fall of 2019 they released switches and security gateways. Same idea- configure everything from the app, in just a few minutes. The app guides you through the entire process.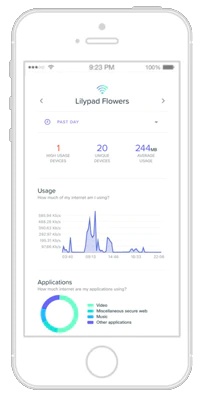 The smartphone app is similarly streamlined. It lacks many of the features one would see in the "full sized" Meraki Dashboard, or in other brands' equivalent dashboards. Users get basic control over security and user access rights, but not much else. However, everything can be deployed and set up in less than five minutes.
In short, Meraki Go is a "plug and play" solution allowing small businesses to deploy workable-but-barebones networking on a budget.
On the other hand, even the "entry level" model of main-series Meraki WiFi hardware, the MR33, offers significantly more features. The MR33 includes more radios for local radio environment scanning, as well as Bluetooth Beacon support. It also has a far more robust set of configuration options, including features such as segregated guest networks and plenty of scanning/monitoring/reporting options. But it costs roughly three times as much as Meraki Go.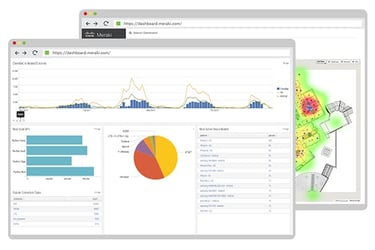 The main Meraki line also scales upward, until you get into units intended for medium-to-large size operations, with products like the MR55 which offer the latest WIFI 6 speeds. Plus, Meraki hardware also includes other product lines which are all inter-compatible, such as security appliances, switches, and security cameras.
Is Meraki or Meraki Go Right For You?
Meraki Go is deliberately designed to be a good fit for micro or very small businesses. It's a budget-friendly line designed to be an entry point into the Meraki brand. Meraki Go is excellent for what it is, but its usage cases are pretty limited if you have a growing buisiness. Just starting out? Perfect.
If you're not a startup or very small business, you'll want to go straight to main series Meraki products. They offer much more functionality, configuration options, and the potential to have an entire office's worth of IoT appliances which are all configured and controlled through a single dashboard.
To learn more about Meraki products, and get a full consultation on which hardware fits your growing business, drop us a line!