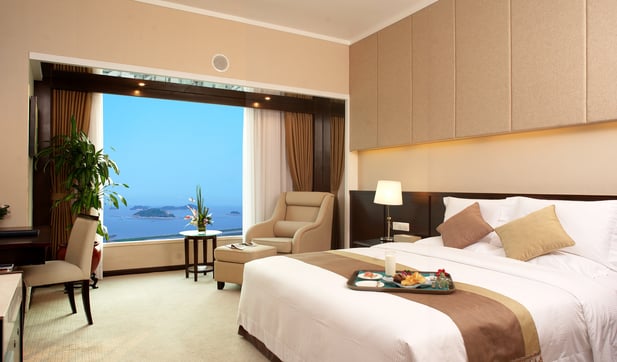 There's rarely any lack of new technology from Meraki. In fact, we can think of few networking companies who are so steadily pumping out new hardware to keep their product line ahead of the curve. Likewise, they're also more willing than most companies to depreciate older hardware specifically to keep their product line as a whole modernized.
That is exactly what we see in the latest access points from Meraki, which they've for some reason decided to announce at the very end of the year. There's the MR30H, focused on hospitality applications, as well as the new Meraki MR33 which is an energy-level general purpose 802.11ac Wave 2 device.
Let's take a look.
Introducing The

Meraki

MR30H

and

MR33
I.

MR30H
Never ones to shy away from somewhat niche targeting of their products, the MR30H is designed specifically for the needs of hotels, college dorms, and similar applications. And yes, the 'H' is for 'Hospitality.'
Really, though, the MR30H is a pretty interesting all-around access point designed for plenty of multifunctionality. On one hand, it's an 802.1ac Wave 2 WiFi access point, with 2x2 MU-MIMO antennas and a maximum potential transfer rate of 1.3Gbps. On the other hand, it also includes a four-port Gigabit Ethernet switch for direct connections.
Additionally, it supports direct 802.3af Power-over-Ethernet, as well as including a Bluetooth BLE radio for Bluetooth Beacon functionality.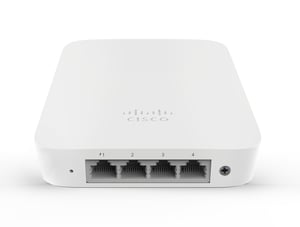 So, the ideal application for this is to put one inside hotel rooms and similar hospitality areas, so that visitors can connect to the Internet via either WiFi or Ethernet, depending on their hardware or preferences. The Bluetooth Beacon support adds a lot of potential for user interaction via mobile devices as well, such as messaging or delivering custom splash pages. A hotel could send visitors directly to a list of services provided, or a dorm room could take students to a page with school-specific information.
Unfortunately, if you're thinking of trying to use the MR30H as a more general-purpose office device, it's not well-suited for that role. Its aggregate bandwidth is held back by having only a single 10/100/1000 Ethernet input. So trying to use it for simultaneous WiFi and Ethernet connections is not recommended unless it's for low-bandwidth applications.
For its intended usage scenario, however, it would be quite effective - particularly since it has a relatively low price suitable for larger-scale deployments.



II.

MR33
The MR33 is a lot more straightforward. This device is intended as a replacement for the MR32, which is scheduled to be discontinued soon. As such, it's an incremental upgrade over the MR32, acting as one of the low-end/entry-level WiFi access points in the Meraki lineup.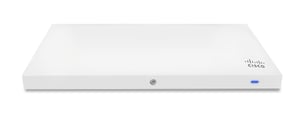 Its improvements are modest, but welcome. The move to 802.11ac Wave 2 bumps up its maximum theoretical speed to 1.3Gbps, as well as having better reliability in high-u
sage environments thanks to MU-MIMO antenna setups. Additionally, the MR33 is smaller, lighter, and retails for about $150 less than the MR32 to boot.
Like the MR30H, it also includes a Bluetooth Beacon radio and support for customer-facing features such as custom landing pages.
For those seeking an entry level Wave 2 solution that could handle a single office, home business, or potentially a small cafe by itself, the MR33 would be a good purchase. Larger entities, however, will likely want a more robust solution with more than a 2x2 antenna array and higher overall throughput.


The

Meraki

Difference
As with all Meraki products, the MR30H and MR33 utilize a powerful cloud-based mesh-networking setup that allows a Meraki network to largely configure itself. Once the initial setup of the first device is completed, all subsequent Meraki devices simply pull down their configuration from the cloud and coordinate with other installed devices to maximize efficiency within the network.
This is particularly nice in the case of the MR30H, since buyers could potentially be deploying dozens at the same time. The setup time for each room would only be a few minutes, and that's mostly just the time needed to mount each one to a wall.
Likewise, they come with all the standard Meraki security features built-in, including a stateful Layer 3-7 firewall and automatic antivirus monitoring. The system does not need manual updating; all relevant updates are automatically installed via cloud access as soon as they're released by Meraki.
Everything is controlled via the Meraki Dashboard system, which is designed to be exceptionally easy to use while still including all the functionality expected from an enterprise-grade access point. Even networking newcomers can quickly get up to speed, while managing networks of any size from a single software tool.
If your operation is ready for 802.1ac Wave 2, Meraki is currently one of the best choices on the market. Contact Hummingbird Networks today for a full consultation on whether Meraki networking is right for you!