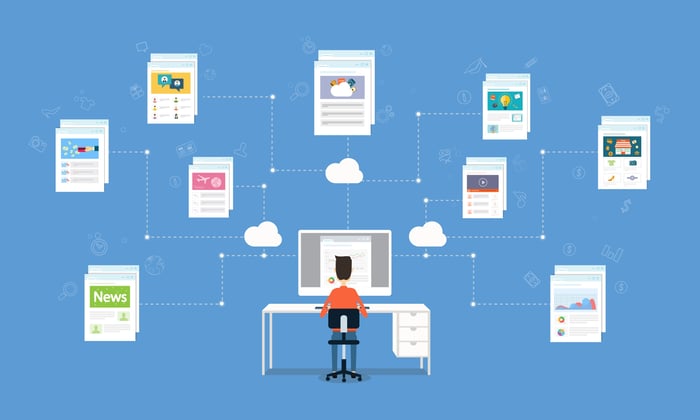 It's easy to talk about how an embrace of Meraki networking systems can enhance a business and make it simple to deploy a cutting-edge network with minimal expertise needed. However, the benefits of Meraki and the Meraki Dashboard interface go well beyond internal matters.


Meraki can also be a major aid to multi channel retailing, by giving admins and CIOs a huge amount of information on customer behavior at their various retail outlets. Any retailer utilizing Meraki systems and tied into your central network can make use of a vast variety of usage metrics on every shopper who passes by with a smartphone or tablet. Which, at this point, is the vast majority of them.
So today, we wanted to take a look at some of the ways the Meraki Dashboard makes life easier for multi channel retailing!
Three Ways The Meraki Dashboard Brings Serious Customer Insights
1 - Customer visitation insights
Since the Meraki Dashboard can track any device which 'touches' the network based on unique identifiers such as MAC address, even if they don't log in, it becomes a cheap and effective way of measuring statistics such as:
Visitation rates

Length of visits

Movement around the retail location

Walk-bys vs Walk-ins, which can track the effectiveness of street-facing materials

Peak business hours by visitation

Repeat visitation
Most of these functions would normally require an entirely separate customer-tracking system installed (at great expense) at a location. With Meraki, it's basically just a byproduct of their incredibly robust metrics reporting.
2 - Facebook brings detailed customer metrics
One of the most interesting features for multi channel retailing is allowing customers to log into the guest WiFi network via Facebook rather than a traditional username\password screen. It's easier for them, since most Facebook-connected smart devices store their credentials for one-click login. At the same time, it's a goldmine for you.
When they log in through this method, you get access to their full user profile, friends, and history. It's basically like conducting a customer research survey every time someone logs in! As you begin to collect this data, it will quickly grow into an amazingly robust collection of customer information that's perfect for enhancing your own advertising, marketing, and other outreach strategies.
3 - New customer engagement methods
Meraki networks come with several ways to communicate directly with customers built in
to their hardware, including that direct Facebook integration as well as (in newer WiFi hardware) Bluetooth Beacon functionality.
This means, beyond collecting data, you can directly interact with users! Beacons can be used to send messages straight to customers browsing your retail locations, advising them of specials and providing direct-to-screen ads. This could even be taken further, such as handing out digital coupons to customers who log in, or at least having occasional random 'coupon drops' to encourage visitors to bring their smart devices as they shop.
You can also directly encourage (or incentivize) Facebook usage, such as Likes and Check-Ins for your location, which is another great aspect of the Facebook integration.
Meraki Is Revolutionizing Networking
When we describe Meraki as revolutionary, we're really not just talking it up. Their integrated, cloud-based approach to networking is a complete re-think of network architecture, and brings huge across-the-board improvements to corporate network management. None of these ideas are wholly original, but there is no other network brand on the market which makes it so simple and seamless to implement.
We're so certain that you'll be blown away by the potential of Meraki that we're currently offering free two-week in-office demos of Meraki hardware with a custom-built setup. Just contact us to ask for the details!