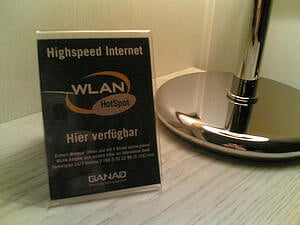 There are plenty of great reasons for a hotel or other hospitality business to look into providing free WiFi. Arguably, it's even becoming an essential, since increasing numbers of customers will use free WiFi availability as a primary decider in where they stay.
Given that any given town will have plenty of hotels and cafes and similar establishments, people will naturally gravitate towards those offering easy Internet access. With electronic devices becoming more important in business, every day, these trends will almost certainly continue.
Now, it's all well and good to say that a hotel can get a leg up on its local competition by offering quality hotel WiFi, but that still leaves the problem of paying for it. Modern networking hardware is a lot less expensive -relatively speaking- than it was in the past, but a modern WiFi setup will still require a hardware investment that will take awhile to show an ROI.
However, there's an easy compromise which will help you see returns on your WiFi investment more quickly, while still luring in the Free WiFi crowd. That compromise is tiered access offerings.
Premium Hotel WiFi Access Creates Premium WiFi Profits
With newer network operating systems, it's easy to carve a network into smaller subnets, or even maintain multiple virtual networks "on top" of the physical network. Usually you can create such a subnetwork with just a few mouse clicks, while assigning it (or its users) whatever access permissions you like.
You could have two, three, or even more tiers of Internet access for your hotel wireless network, all on the same basic set of hardware.
Plus, the majority of people who are looking to use free WiFi services aren't expecting blazing speeds. They just need to be able to check their email, Facebook, and such. This is especially true for short-term visitors, or those just visiting your cafe for lunch.
So, most visitors will be satisfied with a low speed Internet connection as long as it's good enough for basic browsing or document-editing. And for those wanting to do large downloads, or stream movies, they're likely to be at least more understanding if you want them to pay for that privilege. After all, everyone knows bandwidth costs money.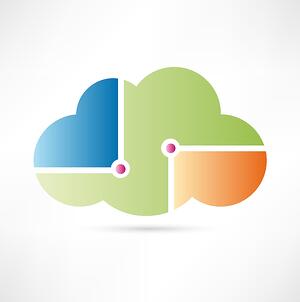 As one possible example, a hotel might break up its network into three tiers:
Tier 1: Free access. Everyone is restricted to 50Kb/s speeds, and there are strict filters in place blocking access to high-bandwidth sites as well as blocking the ports used by BitTorrent clients and other pirating tools.
Tier 2: For, perhaps, $10, the speed cap is lifted, but most of the website filters stay in place. This might be called the "Business Class" service, since it still cuts out a lot of bandwidth-heavy entertainment websites like Netflix.
Tier 3: For a larger amount of money, maybe $20, most of the restrictions are lifted, so that users can even stream movies as they like. At this point, the WiFi is directly competing with your own PPV TV services, so it should be priced accordingly. Call it the "Ultimate" WiFi package.
And, of course, WiFi pricing would be entirely based on your local prices and what it seems your guests are willing to pay. Experiment, or conduct guest surveys!
Or, Consider Renting Devices...
Finally, as another alternative, some hotels have started keeping a stockpile of Internet-ready devices which can be rented to users in need. A few mid-range Android tablets, for example, would be much appreciated by someone experiencing an unexpected electronics breakdown.
Or, rather than paying your own high monthly rates for cable TV services, consider renting out cheap media streaming devices like the Google ChromeCast. These could effectively replace your current PPV system, with much lower ongoing costs.
WiFi actually offers a wealth of monetization opportunities, if you've got a little creativity!
How about you? Have you implemented (or merely seen) a particularly innovative way of leveraging WiFi to find profits?