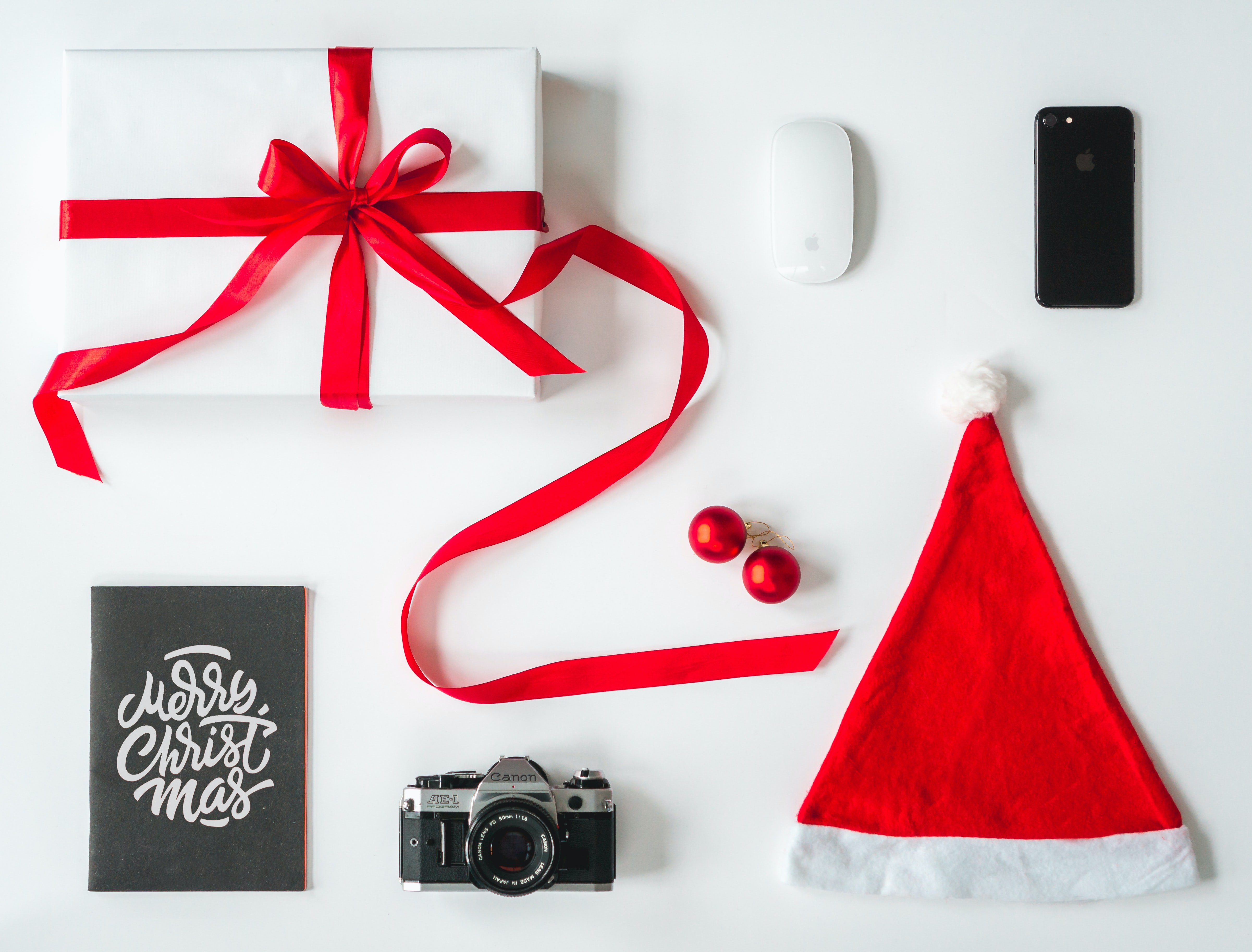 2020 has been a challenging year mainly due to the COVID-19 pandemic. The holiday season is here to cheer you up with enticing tech deals. If you're looking for the perfect tech gift for yourself or your loved ones, this informative guide will help you make a choice. The most in-demand tech products include:
These kits are available in four essential varieties, which makes them ideal for remote work. Their features include multiple mounting options, 4K image sensors, a wide field of view, and a
compact design. They're compatible with several conferencing applications, including Microsoft Teams, WebEx, Google Hangouts Meet, and Skype for Business.
Logitech MeetUp is ideal for smaller rooms, while Logitech Rally provides more customization options. A plug-and-play setup means they easily connect with other types of hardware in your home or office without requiring specialized software.
2. Oculus Quest 2
With each new release, the Oculus brand displays the infinite possibilities of VR technology. This sequel has a faster processor, higher display resolution, and a more comfy visor than its predecessor. Unlike other gaming systems, you don't need irritating wires due to its impressive portability. However, this product is more than an entertainment unit. The Quest ecosystem already features professional tools such as virtual meetings, shared workspaces, and cloud storage options.
3. Fitbit Charge 4
Various professional tech reviewers consider the Fitbit Charge 4 as 2020's best fitness tracker. Other than its sleek design, it also packs a slew of functional features. They include a sleep tracking tool, Android text support, and the ability to initiate contactless payments. The inbuilt GPS tracks outdoor activities and collects accurate data on your workouts. You can comfortably wear this device 24/7 because it doesn't feel as bulky as its competitors.
This dependable piece of hardware combines top-notch security, high-performance routing, and affordability. Its features include a dual-core 500 MHz processor, low power consumption, 512 MB RAM, and up to 2GB of storage.
The seamless connectivity with the UniFi controller software allows you to manage your devices via a centralized dashboard. The UniFi Security Gateway has elaborate firewall settings to protect your data and network.
5. DJI Mavic Mini
UAVs are another emerging technology that's witnessing increasing adoption. Once the preserve of the military and specialized private companies, today civilians constitute the largest market. The DJI Mavic Mini is an impressive personal drone with features that seem too good for its affordable pricing.
They include up to 4km of HD video transmission, a vision
sensor with GPS for precision, and a maximum flight time of 30 minutes. A 3 axis gimbal provides the stability you need to capture exquisite shots. These and more features are in a drone that can comfortably fit on the palm of your hand.
6. iRobot Roomba S9 Plus
This robot vacuum cleaner is arguably the best in the market. Its PerfectEdge technology has sensors that identify and clean dirt in the most remote part of your house. The first few runs map the rooms while calculating the most efficient way to clean each. The smart navigation feature takes it straight to the part of the house where it's needed the most. The iRobot Roomba S9 Plus is intelligent enough to bypass objects such as furniture while cleaning.
You can conveniently control the entire process through a mobile app. This cleaner's most outstanding feature is its clean base dirt disposal system. It's a separate docking station that the Roomba connects with to either recharge or empty its bin. This marvelous technology allows you to live in a squeaky clean house for up to 60 days without manually operating the vacuum cleaner.
This 27-inch display is perfect for both entertainment and professional work. Its FHD specs and curved appearance increase picture clarity. Outstanding features include a 5ms response and refresh rate, two million pixels, HDMI port, and energy-efficient lighting.
8. DJI OM 4 Phone Stabilizer
You can now avoid shooting shaky phone footage with this innovative stabilizer. It has a magnetic clamp and three-axis motor that keep the phone stable whenever inspiration strikes. Its active track 3.0 feature can identify pets, children, and adults, which makes it easy to focus on your subject. The Mimo app is compatible with iOS 10.0 and most Android smartphones. DJI OM 4's intuitive features will give your amateur family holiday footage a touch of Hollywood sophistication.
Conclusion
Our guide provides a list of both functional and entertaining options during the holiday season. Hummingbird Networks has a variety of services and products to improve the performance of your tech gadgets.
They include wireless access points, Ethernet switches, cables, computer accessories, cybersecurity software, and power protection equipment. Our highly skilled and experienced team is always ready to help with setup, maintenance, and replacement. Please contact us today for more details.