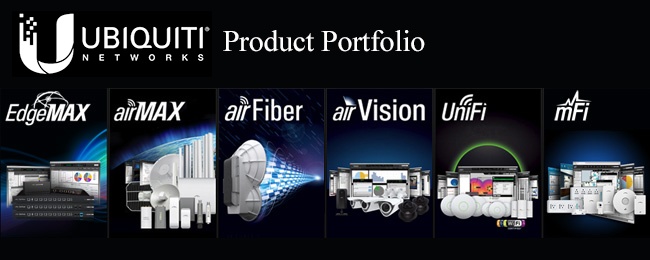 These are great times for the networking industry. After decades of being highly-specialized and difficult for both manufacturers and users, we're finally hitting an era where networking and WiFi technologies are commoditized to the point that a lot of innovative new brands have room to enter the market and carve out a niche for themselves.
The latest addition to the Hummingbird lineup, in fact, is one that you requested. For the past few months, we've received more and more inquiries about them, so we looked into it... and now Hummingbird Networks is a full partner with Ubiquiti Networks, with their full line of products available.
Who is Ubiquiti? They burst onto the scene so quickly many haven't even heard of them, but they've got great potential for growth as well as some great selling points for their products.
Introducing Ubiquiti: High-End Networking For Everybody
It's impossible to talk about Ubiquiti without discussing one thing right off the bat:
1 - Low prices
If you're looking for great value in networking hardware. then Ubiquiti is where it's at. Their 802.11ac WiFi line starts at under $100. Virtually everything in their lineup, from top to bottom, is priced substantially below any competitor currently on the market. On top of that, they have a staunch "no extra fees" policy as well. They don't nickel-and-dime you on licensing fees and mandatory se
rvice charges - every piece of Ubiquiti hardware is fully functional out of the box.
How do they do this? Partly, it's simply that networking hardware is getting cheaper to produce. Also, they tend to omit bells-and-whistles. Ubiquiti doesn't offer all the automation and extra high end features seen in brands like Meraki, but rather take a minmaxed approach where they focus on good hardware but eliminate the cruft.
2 - A surprisingly varied - and unified - product lineup
Ubiquiti's full line of products includes: WiFi access points, switches and gateways, security appliances, IP phones, and security cameras. They really aren't doing things in half measures. An SMB could entirely outfit themselves with Ubiquiti gear and have a state-of-the-art setup for a lot less.
Ubiquiti also offers a very nice and functional Dashboard system which links every product in their lineup. You may have to do a bit more manual configuration than with some other brands, but the GUI is easy to use, requires minimal training, and has some nice features to make configuration easier.
3 - Mesh networking options
Not all of Ubiquiti's products are mesh-based, but they do include mesh-style WiFi APs as part of their lineup - allowing them to beat other well known brands for the lowest-cost option in that field. They offer both indoor and outdoor AP options, with 2x2 and 3x3 MIMO setups for high connectivity.
One nice feature of the Ubiquiti dashboard is the ability to automatically generate heatmaps of WiFi coverage -overlaid with your floor plans if you provide the graphic- which allows you to quickly see how effective your coverage areas are.
4 - Innovative products
There are some legitimately interesting niche products in Ubiquiti's lineup. For example, in-wall 802.11a/b/g/n WiFi access points that are meant to replace your existing Ethernet jacks - while still providing wired access as well as PoE. They aren't high-speed, but are incredibly unobtrusive and quick\easy to implement.
Or, their Cloud Key system, a plug-and-play device which can attach to any network to allow secure remote access to existing Ubiquiti networks. It's a best-of-both-worlds solution bringing the security of local access to mixed\hybrid cloud networks.
5 - A mixed consumer\enterprise focus
Ubiquiti may really be playing a long game. It seems strange for a business-grade brand to also target home consumers, right? Yet with telecommuting on the rise, and more home entrepreneurship than ever before, there's a real argument to be made for putting enterprise-grade equipment in the home. And when their products are far more robust than traditional consumer-grade kit, but with comparable price points, they may well be raising the bar for home workplace access.
So if you're looking at outfitting your business with Ubiquiti hardware, you might think about throwing in an AP and switch for your house too.
6 - High-end gear
But don't think that Ubiquiti is only for garage shops and SMBs. Their systems have nearly unlimited scaling, along with high-end "EdgeMax" systems for top-rack switching, aggregation, and security. With support for multiple ten-Gigabit uplinks, Ubiquiti can handle all but the largest of enterprises.
Is Ubiquiti Right For You?
There's a lot to recommend Ubiquiti, and the only real drawback is that they lack some of the more in-depth feature sets you'd find in other brands like Meraki. However, for the price, you may learn to live without. For admins willing to put in a little extra effort, they could stretch their upgrade budget far further with a Ubiquiti buy.
Contact Hummingbird Networks today to learn more about Ubiquiti, as well as its strengths and drawbacks.