The convenience of wireless networking plays a vital role in the everyday functioning of many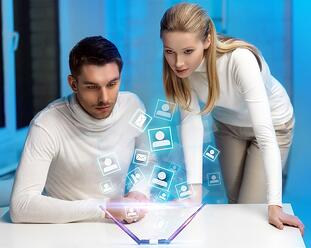 companies and organizations, and those companies look for the best wireless access points to deliver that wireless access to their staff, business partners, and guests. Because access points form a vital bridge between your company's wired network and the devices that need the flexibility to connect wirelessly, it's important to choose a device that offers you the reliability, range, connection quality, and security that your organization needs. Different companies have varying requirements for their wireless networks – for instance, some may need the freedom of outdoor access points, while other businesses need only for their networks to be accessible within their buildings – so the best wireless access points will vary depending on the specific company's priorities.
There are numerous brands of wireless access points to choose from, many featuring a full product line from the small-scale devices that might be ideal for a branch office or small business, to the powerful outdoor access points that can extend your wireless network across a larger campus or premises in varied weather conditions.

Aerohive offers a useful line of cost-effective access points, ideal for smaller offices or retail locations. Their AP330 and AP350 models provide a higher level of performance and greater range for indoor areas that provide obstacles to reception. Aerohive also produces a watertight and temperature resistant outdoor wireless AP, the AP170, though in contrast to many other models, it offers only four N-type antenna mounts.

The Ruckus SmartCell is a useful choice for outdoor access in urban areas, as the system's BeamFlex technology steers RF signals away from other nearby access points, increasing signal gain and significantly reducing interference, a major advantage in high density areas where other networks overlap the reach of your system. It has support for AC power to facilitate mounting on light poles, as well as power over Ethernet capabilities, offering your business added flexibility in installation in order to maximize your signal coverage. Ruckus's ZoneFlex line offers many of the same advantages for indoor environments.

One of the most frustrating aspects of system management is the constant need for hardware upgrades. Cisco's WAP4410N access point has native support for IPv6, eliminating the need to upgrade your network hardware when your company makes the switch to the next stage of internet protocols. The 4410N installs easily and its RangeBooster technology helps reduce dead spots in your network's signal coverage.

For overall selection, the best wireless access points are the Meraki Cloud Managed APs and the Bluesocket series by Adtran, featuring vWLAN technology. These systems use virtualization to optimize your wireless network and integrate it smoothly into your wired networking systems without the costly expense of a hardware controller. Meraki fully streamlines networking with a completely cloud managed infrastrucutre. Meraki Access Points can be fully managed through the Meraki Dashboard, a cloud-based GUI that gives full access to your entire Meraki network. The APs allow for powerful traffic-shaping and analysis, with Layer 7-aware per-app configurations. The Meraki MR42, MR52, and MR53 are 802.11ac wave 2 access points that deliver some of the fastest WiFi speeds on the market.
With Adtran's vWLAN's distributed architecture, your company has the option of on-premises or cloud-based deployment and a globally scalable network. The distributed system avoids bottlenecks and single points of failure, and cutting-edge security features allow you to keep your network safe, making Adtran's line of Bluesocket access points with vWLAN technology some of the best AP's on the market today.
The Adtran Bluesocket 1900 line provides options for any organization, whether your wireless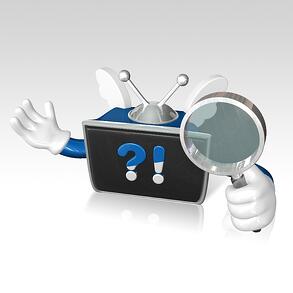 network needs are large or small, indoor or free-ranging. Thanks to their vWLAN solution, the Bluesocket 1900 line access points are simple to set up and don't require manual configuration – just plug and play. Each device has a stateful firewall and a Wireless Intrusion-Detection System (W-IDS), to protect and enforce your network security. They also offer secure voice over WLAN with enterprise-class QoS, allowing you to use VoIP solutions over your wireless connection without jeopardizing your call quality. DynamicRF makes automatic power and channel adjustments and provides load balancing, minimizing interference and holes in your wireless coverage.
Taking a closer look at the individual devices, the Bluesocket 1920 AP is a high performance 802.11a/b/g/n wireless access point featuring a 2x2:2 MIMO internal antenna array with up to 600Mbps throughput and dual radio (2.4GHz and 5GHz). The Bluesocket 1925 has comparable specifications, but offers four RP-SMA jack connectors for external antennas. Both models can easily be mounded on a wall or ceiling using the included mount kit. These access points are ideal for bringing wireless capability to a suite of offices or similar mid-sized area.
If your network is more high bandwidth demanding, consider the Adtran Bluesocket 1930 or 1935. These models offer 3x3:3 antennas that provide up to 900Mbps throughput, with the 1930 including 3x3:3 MIMO antennas, and the 1935 offering six external RP-SMA jack connectors. Though these access points provide powerful indoor coverage, if your wireless network needs to cover a wider outdoor space, one of the best wireless access points for your organization's needs may be the Bluesocket 1940, a high-performance outdoor access point. Its six external N-type antenna connecters offer a throughput of 900Mbps, and like the 1930 and 1935, it comes equipped with all the security and performance features that make the Bluesocket line stand out. Unlike the other models, the 1940 is industrial grade and weather resistant, making it ideal for outdoor positioning in order to extend your network's reach.