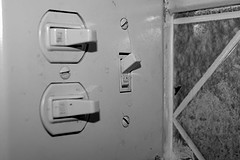 One concern we frequently hear about from our clients is the issue of using third-party hardware with Cisco products, especially SFP optical transceivers. Cisco tends to be very strict about their warranty requirements, and they make no effort to hide their preference that you buy all components directly from them.
In a broad sense, the answer to the question "Can a third-party transceiver void my Cisco warranty?" is that it's possible, but it's very, very unlikely.
Let's look at it a little more deeply.
Cisco Warranty Issues With Third-Party Hardware
The crux of the matter comes from how certain lines of Cisco hardware, especially their Catalyst line of switches, will openly refuse to allow you to use non-Cisco transceivers.
If you insert an SFP optical transceiver into these Cisco switches, the first thing they do is query the transceiver for its vendor ID and serial number. If it doesn't match an official Cisco product, the switch simply shuts down that gigabit port until the official hardware is inserted.
Now, as we've discussed previously, there's a simple two-command workaround to force Cisco switches to accept third-party transceivers. The issue is that when these are run, you get a rather stern warning from Cisco:
Warning: When Cisco determines that a fault or defect can be traced to the use of third-party transceivers installed by a customer or reseller, then, at Cisco's discretion, Cisco may withhold support under warranty or a Cisco support program. In the course of providing support for a Cisco networking product Cisco may require that the end user install Cisco transceivers if Cisco determines that removing third-party parts will assist Cisco in diagnosing the cause of a support issue.
In other words, if you use a third-party transceiver and it leads to actual damage Cisco may, at their discretion, refuse warranty support. If the transceiver is merely suspected of being at fault, they may refuse support until you install a supported Cisco-branded transceiver.
In fact, this is all they can threaten to do, under law! Many don't know this, but an obscure regulation called the Magnuson-Moss Act specifically prohibits a manufacturer from revoking warranty support merely for the use of unapproved hardware. Unless they can demonstrate a good reason to think the third-party hardware is at fault, they can't revoke your warranty.
Which, of course, immediately raises another question:
Are Third-Party Cisco-Compatible Transceivers Safe?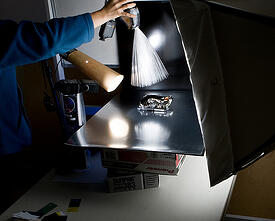 And the answer here is an unequivocal YES!
Most "third party" transceivers are made and assembled in exactly the same plants assembling officially-branded transceivers. There's a very small number of devices in this world with the specialty equipment needed to produce fiber optic hardware. As such, they supply pretty much everyone.
Chances are, there is absolutely no difference between an official Cisco transceiver and a third-party plug, aside from the branding and about two hundred to a few thousand bucks.
Speaking personally, here at Hummingbird we have never seen an actual case of a Cisco switch being damaged by a third-party transceiver. In fact, the failure rates on our transceivers are far lower than most kinds of network hardware. They're a very basic technology and there's a reason they only cost a few dollars each to produce.
They just don't have any real way of failing that would also damage a switch.
Third-Party SFPs Can Be As Reliable As Official OEM Products
The short version is, if you buy a Cisco-compatible SFP transceiver from a reputable vendor who's backing it by warranty, you have nothing to fear. You're getting a transceiver that's every bit as good as the official version, for a vastly reduced cost.
And if you're looking for transceivers as an inexpensive way to upgrade your current switch, contact Hummingbird today for a free network assessment!
photo credit: Valerie Everett via photopin cc
photo credit: nickwheeleroz via photopin cc