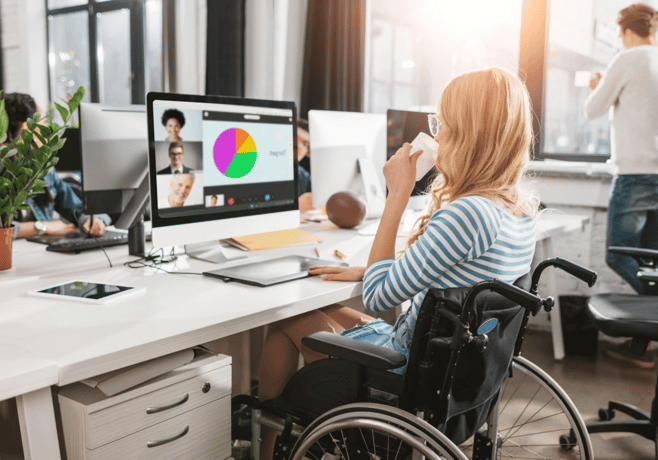 The usage of video conferencing apps has increased significantly, especially during the COVID-19 pandemic. This solution facilitates remote working and learning while observing the outlined virus containment measures. Although there are several apps in the market, which one is best for your education, work, and entertainment needs?
A deeper look into Cisco Webex, Zoom, and Teams
Webex has been in the market longer than the other two apps. There are two versions: Webex Teams, which focuses on collaboration, and Webex Meetings for online and videoconferencing events. You can use this software via a desktop or web app. Although the latter has similar features to the desktop version, it doesn't support legacy VoIP and end-to-end encryption.
Webex Meetings is intuitive, with a dashboard showing standard options, including Start, Join, or Plan Meeting. Others are scheduled meetings and recently used media. While planning a gathering, you can implement functions such as setting the date, time, duration, and password.
As an administrator, you can record meetings in video and audio format. Participants can download them if you provide links. A recent update enabled automatic transcription and improved noise reduction. Cisco is also working on a feature that will allow real-time translation.
Webex's free version allows a maximum of 100 participants. This app is preferable if your organization already utilizes products and services in the Cisco ecosystem.
2. Zoom
Zoom became the world's most popular video communication software at the peak of the pandemic. Initially designed for enterprise use, it became a hit with consumers due to its intuitiveness. You can quickly set up meetings, initiate live chats, share screens, and record proceedings.
Zoom requires an installation of its software to provide optimum functionality. Due to its explosive growth, the app has experienced several privacy and security concerns. End-to-end encryption and two-factor authentication are among the solutions the company implemented. Zoom features include:
Personal meeting IDs to start calls at any time.

Password-protected and scheduled calls.
The Pro account allows you to offer short surveys for participants to complete before registering for webinars and other online events. Zoom is the best option if you're looking for an intuitive video conferencing app with comprehensive features. In addition to the free version, it also has Pro, Business, and Enterprise plans.
3. Microsoft Teams
Microsoft Teams is rapidly displacing Skype for Business as the company's premier communications app. One of its features is seamless integration with Office 365. Although Teams isn't a dedicated video conferencing app like Zoom, it offers several group collaboration functionalities for larger businesses.
The app has four vital features:
You can either chat with individuals or groups. Useful IM features include tagging, third-party app integration, and rich text editing. Your team reduces email clutter and stays focused because all the resources they need are in a central place.
This feature enables real-time collaboration through audio and video conferencing. It's suitable for delivering sales pitches, team training, and other virtual events.
You can make calls from Outlook, the Teams dashboard, and mobile phones. These cloud-backed calls are secure, reliable, and centrally managed to improve productivity.
Teams Connect allows you to share relevant channels with your colleagues and guests. The software simplifies work by hosting all the collaboration media in one location. Other than Office apps, you can utilize third-party options such as Trello, Adobe Creative Cloud, and Wrike.
Microsoft integrates enterprise-level security into Teams to make it one of the most secure video conferencing apps.
Conclusion
Hummingbird Networks provides all the software and hardware resources you need for seamless remote communication. They include room setup kits, headsets, subscription licenses, webcams, and networking equipment. Whether you settle on Cisco Webex, Microsoft Teams, or Zoom, we will guarantee seamless connectivity. Please make an order today for premium quality solutions.