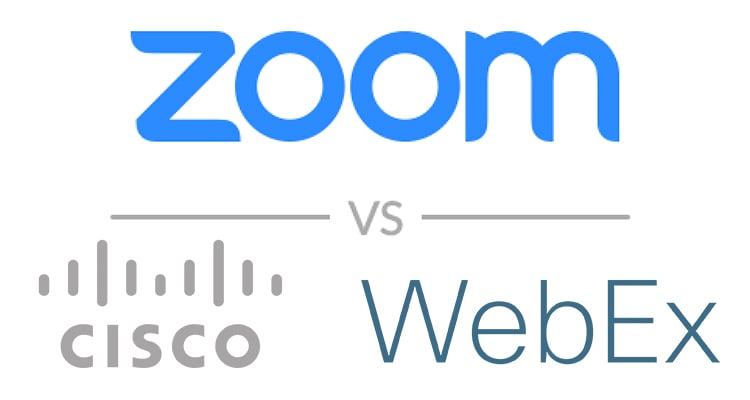 Advancing video conferencing technology has made it possible for individuals and companies to accomplish high-quality virtual presentations and meetings. Such technology is essentially being put into maximum use currently in the wake of the Coronavirus pandemic. Workers in the majority of organizations and businesses who work from home rely on video conferencing to remain productive, even in the comfort of their homes.
That said, Zoom and Cisco Webex are leading video conferencing tools that individuals working from home or remotely use to connect and complete their assigned duties. However, which of the two is the best for online meetings? The guide below outlines a clear comparison between these two videoconferencing giants.
Zoom Web Conferencing
Since its inception in 2011, Zoom quickly became a popular team collaboration tool. It offers some of the best video conferencing
features compared to other tools on the market. From seamless video webinars, online meetings, zoom rooms to group messaging, there is a lot to like from this tool. It is an excellent choice for businesses or individuals looking for great communication channels at an affordable cost, especially with the available free version.
Zoom Key Features
Video Conferencing
Zoom's video conferencing feature is probably the best thing about this tool. Users can join any HD video conference, including one-on-one meetings, team meetings, training, and more from their Macs, PCs, or mobile devices. The platform also features advanced screen sharing capabilities, allowing users to share specific applications, files, or the entire desktop screen with members at the conference. It allows users to see up to 100 members of the team, ensuring that all team members feel like they are sharing the same room.
Scheduling and Joining a Meeting
If you plan to host a meeting, you can share a text or email with a link to the virtual meeting room to members. Members can join the meeting whether or not they have installed the application on their devices. Users without the app are instantly redirected to Zoom's download page. You can as well send meeting ID to members, who will simply enter their IDs to Zoom's meeting page to join the meeting. With Outlook and Google Calendar compatibility, users can schedule a one-time or recurring meeting with ease.
In-Meeting Features
During the meeting, members can share their screens, upload files, and add notes on the topic of discussion. The whiteboard feature enables members to make notes and strategize the discussed project. Private and group chat features enable members to quickly consult privately or share ideas during the meeting.
Members of the meeting also get to choose a visible background screen for the video call. With this, other members won't have an idea of your messy room or office, which can cause distractions during the meeting. Other significant video calling features include;
Mute and un-mute during the meeting

Anonymous polling

Virtual "raise a hand" feature

Audio and video recordings

Password protected meetings
Breakout rooms during video conferencing, where the host can group members into small groups, Zoom rooms, Zoom webinars, and Zoom phone are other exciting features of this platform. The platform has different pricing plans, including the free version, pro plan, business, and enterprise plans, each
costing differently.
Zoom Pros
Good video and audio quality

Hosts a large number of attendees

Very user friendly

Scalable pricing plans
Zoom Cons
Cybersecurity threats

Limited time on the free version
Cisco Webex Web Conferencing
Cisco Webex is another incredible web conferencing platform. It has been adding new features and updated interface to match up rising communication tools since its introduction in 1995. With its high-tech software, users can organize video conferences, events, and webinars.
Cisco Webex Key Features
Video Conferencing
Superficially, Cisco WebEx and Zoom have very few similarities. The platform allows users to schedule and host meetings from desktops, iPhones, Androids with excellent HD video and audio quality. You can record meetings, make notes on a whiteboard, screen sharing, and other basic capabilities similar to Zoom. However, unlike Zoom, it accommodates up to 500 members in a meeting.
Scheduling and Joining Meetings
Users can schedule Cisco Webex meetings by simply clicking the "schedule a meeting" button on the tool's homepage. You can then rename the meeting, add a password, date, time, and make a list of attendees. Joining the meeting is quite similar to Zoom, only with some additional features. For instance, it sends notifications to members 15 minutes before the meeting starts. The "Call Me" feature also makes joining the meeting easy. Members will be automatically added to the meeting once they receive the direct call.
Probably what differentiates Cisco Webex with Zoom is that while Zoom has transcriptions of the meetings for future reference, Cisco Webex emails the transcripts immediately to all members after the meeting. Users enjoy similar available options from Zoom during the meetings. Webex teams, webinars, and cloud calls are also quite the same.
Like Zoom, Cisco Webex has different pricing plans, including a free plan, starter plan, plus, and business plan. Each plan has different pricing, but comparably expensive.
Cisco Webex Pros
Enterprise grade functionality

Enterprise grade security

Easy to join a meeting

More features

High-quality audio and video
Cisco Webex Cons
Compatibility issues

Extra pay for "Call Me" feature
Bottom Line: Which is the Best for What?
Both companies offer incredible features and positive reviews. While Cisco Webex packs quality features with upgrades and free plans, Zoom offers a better solution for those who need a robust free platform. Webex is best for all businesses looking for smooth video conferencing and web presentation platforms with free or paid plans.