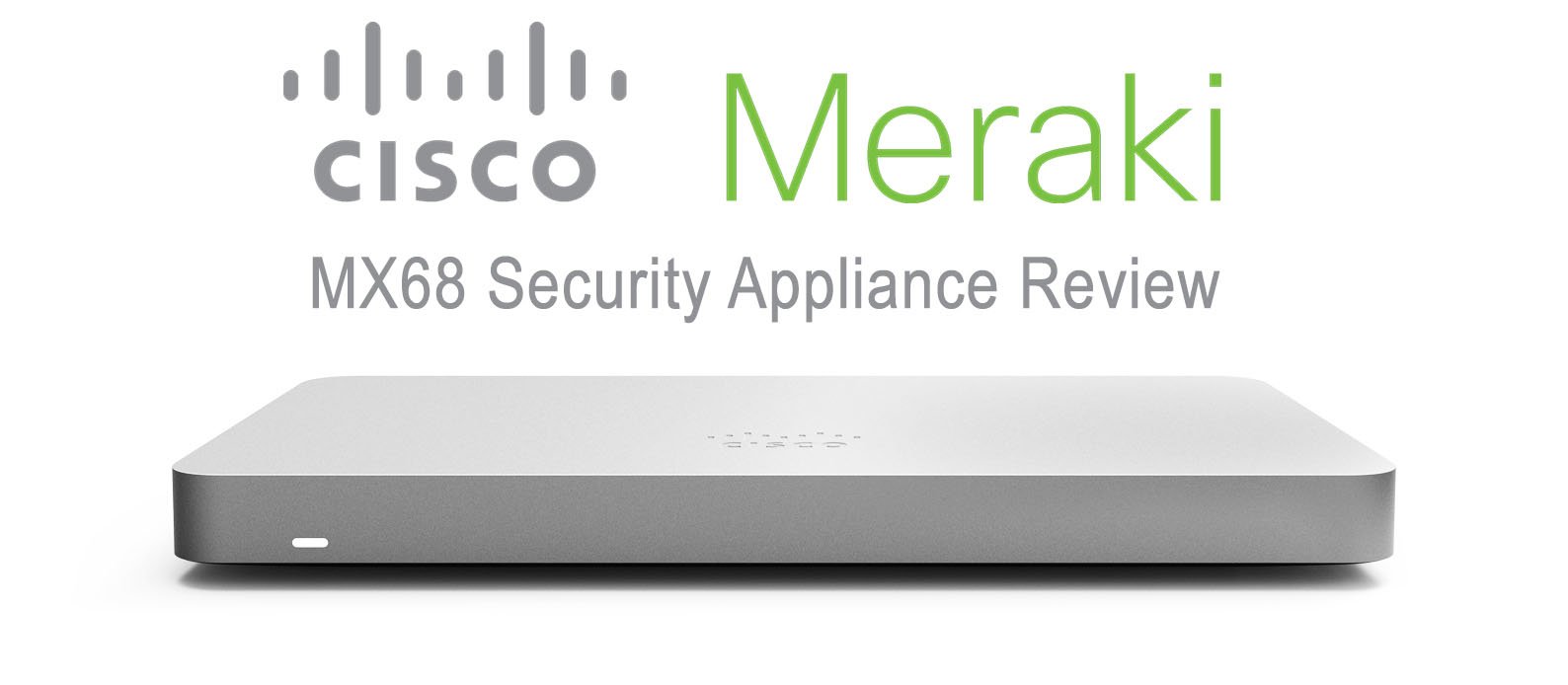 If you're overseeing a smaller business that needs a high quality firewall, there's a lot to like about Meraki's new MX68 series of security appliances!
Meraki made a big splash a few years back by introducing the world's most robust mesh-based networking system, combined with absolutely unprecedented ease-of-use for first-time sysadmins. Since then, they haven't been resting. Every year, they bring out new and better appliances that fit into their overall ecosystem, while delivering more powerful options for businesses of all sizes.
The MX68 series demonstrates this. Even the basic model is an excellent small business firewall, and the more advanced models have some very interesting and useful new features. Let's take a look.
Introducing The New Meraki MX68 Line Of Small Business Firewalls
So, at heart, the MX68 is a clear evolutionary step forward in Meraki's small business firewalls. It features a stateful inspection firewall with a 450Mbps transfer rate, in a tiny desk-friendly form factor, and includes two separate PoE-powered Ethernet ports for directly attaching PoE devices. Being intended for small operations, it's designed for 50 users or less.
Their previous small business firewalls, the MX64 and MX65, only had transfer speeds of 250Mbps, so this is a major step up.
Like all Meraki products, it works seamlessly with all other Meraki products. It can function as a firewall for any and all other Meraki units attached, including both physical switches as well as WiFi access points. Even the basic model would be an excellent upgrade for operations that want a faster/stronger firewall.
However, things get more interesting in the advanced models.
The MX68W takes the basic firewall functionality, and adds on a full-featured WiFi access point. It's 802.11ac Wave 2 compatible, working on both the 2.4ghz and 5ghz bands, with a maximum theoretical throughput of 1.3Gbps - and with two separate Gigabit Ethernet uplinks, that's achievable. With 2x2 MIMO antennas and support for four separate SSIDs, the MX68W is a legitimate small business WiFi router. Some operations could easily deploy a MX68W as their all-in-one secure access point, without need for any other hardware.

Finally, there's the MX68CW, which includes a new feature only seen on the latest generation of Meraki firewalls: an integrated SIM slot. The MX68CW has direct failover capabilities, with no other hardware needed. If your primary Internet service cuts out, it can instantly switch over to using 3G or 4G cellular internet, using the internal SIM card.
The other two MX68 models include failover support, but only via USB and requiring an attached device. The MC68CW is genuinely all-in-one, a combined firewall and WiFi access point that may never go offline.
If It's Time For A New Firewall, Think Meraki
Meraki is one of the more expensive brands, but it brings a lot of additional features that make it worth the money. A fully licensed Meraki unit has lifetime technical and hardware replacement support, as well as being part of the easiest-to-use ecosystem in modern business networking. Plus, when a small business can get everything they need for secure business connectivity in a single desktop unit, that's worth a lot by itself.
Meraki has options suitable for businesses of all sizes, even startups and home offices. To learn more about how Meraki can help your small business grow, contact Hummingbird Networks for a full consultation!