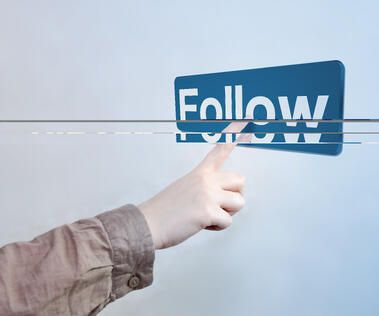 Today's business phone systems aren't simply tools for talking at a distance. When modern VoIP systems are integrated into Unified Communications systems, they become part of both your business network and your overall Customer Relationship Management database. Today's business phone systems are true network appliances, and have a variety of features to aid in lead generation and conversion.
We've got some suggestions for how to make use of their features to aid in your lead generation. Obviously, your phone is not going to convert leads by itself... but it can help!
Making Your Business Phone System A Lead-Generation Tool
1 – Find Me / Follow Me Services
With a UC system, any of your employees can quickly and easily set up a series of contact points which are used to locate them, wherever they are. This can happen seamlessly, while the caller is on hold. The system tries their office phone, home phone, mobile, etc until they're located.
If the rep isn't available by voice, the caller will have an option of leaving a message. However, instead of waiting to be heard, it can be automatically emailed as an MP3, or simply as text, ensuring that every customer message gets through when they need to talk to someone.
2 – Customizable IVRs
Here's a feature of modern VoIP phones that would have been unthinkable a few years ago. Your Interactive Voice Response system no longer has to be centralized and universal to the entire operation. Each agent can customize their own menus, and add new options based on their own jobs. The XML integration within VoIP phones can often even allow callers to activate (simple) software jobs, through the phone menu.
This can, at times, greatly simplify matters for callers. A well-designed custom IVR can point them directly at the features they need, without bogging them down in options that have nothing to do with them.
3 – Logged Call Databases
To properly target your products, advertisements, and marketing spiels you need every scrap of data you can get on your customers. When every call is logged, transcribed to text, and put into your CMS database, it means your phone system becomes yet another source for actionable customer data.
These can also quickly and easily link calls when, for example, a lead or customer has a problem that requires multiple levels of contact. Calls won't get "lost" in the system and, if necessary, previous calls can be read or listened to. There's no need to rely on CSR notes which are rarely complete or entirely accurate.
4 – Personalized Hold Music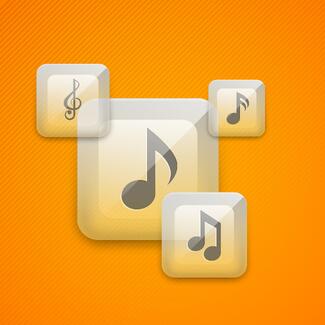 Sometimes, it's the little things that make a difference. Customers are going to mind calling in a lot less if they're hearing hold music that they like. If a particular employee knows the preferences of his clients and leads, they can select music that's going to appeal to those people in particular.
Or, songs could be chosen based on a theme, to support the overall goals of your business. An eco-friendly business could play music from "green" bands. On the other hand, an investment firm might get a lot of mileage out of rock classics based around money / materialism.
It's just one more way of saying "we're your kind of people," and that can make a huge difference when it comes to sealing the deal.
With New Technology Comes New Opportunities
This is really just the tip of the iceberg. VoIP and UC technologies are changing the way businesses relate to the leads faster than anyone can keep up with. Every new hardware investment you make can be utilized in creative ways to extend its value, with a bit of cleverness.
Whenever you get new equipment, really sit down and think, "What does this add to our service offerings?" That's when you start to realize a new phone isn't simply a phone, but a true sales-driving networked business tool.