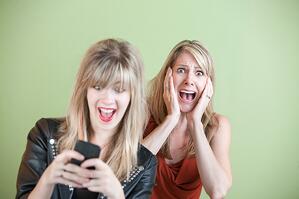 Every new technology steps over the one which preceded it. Often the older method becomes obsolete or pushed into a specialized niche market. The digital age certainly has brought many changes, many in surprising ways. Who would have predicted people having a iPod/smartphone would cause more and more people to stop wearing watches?
The digital revolution and the rise of the internet has had pundits and experts predicting the 'death' of many technologies. Yet many of these predictions are proving inaccurate. The development of technology such as Google Goggles may quickly give readers add-on-information to the printed page previously only available to e-books. Suddenly the predicted downfall of the printed book doesn't seem so likely.
The same can be said about the telephone, especially the business phone. Not long ago futurist were predicting the corporate office would almost be a thing of the past with workers using smartphones, laptops and working from home. While there has been moves towards this, the business office concept is far from endangered. Surprisingly the reason for this is rooted in age-old business concerns which even the march of technology can't affect. Here are some reasons why businesses are still buying Polycom phones with confidence.
Polycom Phones Reviews
#1 Standardization
Every company has to ensure its employees are on the same page. This is important in many ways from ensuring all have access to the same capabilities to knowing what are the limits of the system. No matter how remote a location an office is, having the same Polycom phone systems allows managers/security teams to know what they have to work with.
#2 Security
A big headache these days but one which is manageable. While it might seem easier to issue all smartphones, issuing Polycom phones to employees telecommuting not only ensures they have the same capabilities as they do when they are at their desk in the office, but ensures the same security protocols built into the system are in place.
#3 Connectivity
While email has become a part of daily life, it still is an imperfect medium because it doesn't convey all the same information that vocal dialogue has. Researchers have found people find it easier to blow off an email commitment than a vocal one even if done over the phone. So even as global distances shrink, the need to talk to people is still as necessary as ever.
#4 Reliability.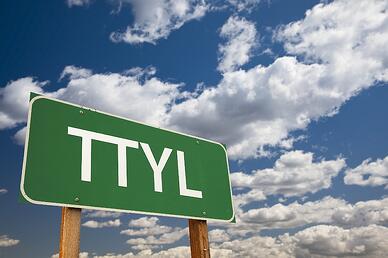 Smartphones, like laptops, have made a big impact on business. However how often have you been half-way through an important call and hear this? "Hey my battery is dying; I'll have to call you back!" Using Polycom phones means not only is your system integrated and manageable but isn't hostage to battery life.
#5 Support
Another factor often overlooked in standardization is by going with one company for your telecommunication needs means only dealing only with one company for your support. Given the multiple capabilities of the Polycom phone systems means the phone can be used for multiple uses (work log, voice mail, teleconferencing, text messaging) saving on costs. More tasks being done by fewer machines, all from the same company, means less logistical support headaches.
#6 Teleconferencing
Once something reserved for large corporations and universities, teleconferencing has gone mainstream. Even a small contracting company can need the capability to connect to many small work teams spread out over a large area. Where in the past teleconferencing equipment was separate and specialized, the Polycom phone has this capability built into the entire line. Thus anywhere there is a Polycom phone is a potential teleconferencing node.

#7 Clarity
While wireless technology is impressive, clarity can still be an issue. Your office Polycom phone system, however, will be backed up by more traditional, reliable landlines. However more and more of these traditional lines of copper are being replaced with fiber optics. So not only will your voice come through clearly, it will come through faster.