What is the best phone system for small business today?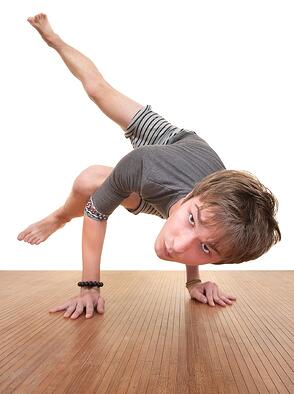 That's a tricky question to answer. A small business often spends its life balanced on the proverbial knife's edge. You never have enough money to get everything you want, and over-investment can be fatal. Yet, of course, you have to keep updating your own systems to keep competing with the bigger players in your market.
So, we would say that the best phone system for small business would be the one that
delivers the most bang for the buck. The system that gives you the most new (and useful) features for the lowest TCO is going to be the wise investment.
Generally speaking, we would say that ADTRAN makes the best overall integrated voice\data systems make the best phone system for small business, specifically due to their lower prices combined with performance that rivals the top industry players.
Integrated Data Is The Best Phone System For Small Business
Chances are, many of you are probably still relying on a mixture of cell phones and good ol' copper wire phone service for your telecommunication needs. That's been the standard since the 80s, and it's worked quite well. In honesty, it can still continue working well for years to come... but there's now so much more you can do with your telecommunications.
Voice-over-IP (VoIP) systems have matured rapidly in the first few years. What was an experimental niche technology a decade ago, one mostly regarded as a joke at the time, has become serious business indeed. It's now a many-billion dollar industry, with businesses of all shapes and sizes adopting it.
Now, the first and most immediate benefit to moving to VoIP is that it virtually eliminates your long distance bills. Online VoIP calls cost no more than you're paying for your existing Internet connection already, once you've got the equipment to handle VoIP. This aspect alone should make migrating to data-based telephone systems attractive to small businesses looking to affordably expand their reach.
Leveraging Data-Based Phone Systems
Once you've got the initial VoIP phones in place, such as ADTRAN's low-cost offerings, it becomes all about convergence. This is where the fun begins. Once your voice communications are all being carried on the same data lines, you can begin to take them off the telephone and start putting them to work in new ways.
You can:
Archive voicemails on your server, for audits or just for future reference.

Translate voices on the telephone into text, or into MP3s which are emailed to people who should hear the call.

Worldwide teleconferencing becomes a possibility, and even videoconferencing, using the same network equipment.

Cell phones can be hooked into the network as well, making it possible to forward landline calls directly to cell phones quickly and easily.

Telecommuting becomes easier as well, with workers at home (or halfway around the globe) able to collaborate in real time with the office.
Looking To The Future
The other reason these data-based phone systems can be such a good investment for growing businesses today is that they lay a foundation for future improvements. A network that's set up for VoIP convergence is also one that will be ready to move its operations onto the Cloud as time and need demand. It opens up a new world of wide-area, multi-site networks as your business expands.
These aren't technologies you would necessarily need to invest in today, but they will be much easier to transition to if you've laid the VoIP groundwork already.
So, simply put, we honestly believe that an ADTRAN integrated voice and data VoIP solution is the best phone system for small business today. The initial hardware costs can be quite affordable, and it will continue to pay off both today and tomorrow, in the form of lower TCOs and higher returns on the investment!