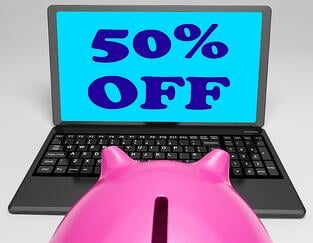 Whether you're constructing your company's network for the first time or upgrading your network architecture, concerns about wireless internet prices may be competing with the IT industry's increasing security needs. Securing your business's network becomes significantly more complicated when you add wireless access; with a network that uses only wired connections, an intruder would have to physically tap into one of those connectors to access your system, but a Wi-Fi network is readily accessible without a physical wire, often from outside the walls of your building.
As such, ensuring the security of your wireless network gets a little more complicated.
What Can Affect Network Security
With home wireless networks, the biggest security concern is usually how to prevent neighbors from using your network to access the internet without your permission, using up your bandwidth in the process. Businesses and other organizations have much bigger security concerns than bandwidth leeching: the personal or financial data of your employees, vendors, customers, and clients is accessible through your company's network, as well as business records and other sensitive information. A breach of your network security by malicious outside parties can have serious repercussions.


A business's wireless network has many components, and thus many potential points of security failure. Perhaps the most vulnerable is the wireless access point. Some networks focus their security measures farther in, using separate hardware controllers or security software on the computers that monitor the network, but wireless access points are your network's first line of defense. Choosing access points that lack their own built in firewalls and security programming out of concerns over wireless internet prices means leaving sizable vulnerabilities in your network security. Access points with internal firewalls and security measures, like the Adtran Bluesocket series, helps guarantee that the sensitive data on your network will remain safer from intruders.
What Can You Do to Protect Your Network?
Adtran Bluesocket wireless access points offer a comprehensive set of security options to protect your network. Their vWLAN architecture offers your tech experts virtualized management and control through the cloud or from a datacenter, making the access points simple to plug-and-play and globally scalable. Each model in the Bluesocket 1900 series has integrated RF IDS (Intrusion-Detection System) with separate guest access to guard against wireless attackers and rogue APs, and a built-in stateful firewall to maintain and enforce security on the front line of your network. A variety of models with different bandwidth options are available, depending on your company's specific needs; the Bluesocket 1920 and 1925 offer 600Mbps throughput, while the Bluesocket 1930 and 1935 can accommodate 900Mbps.

An important advantage of the Adtran Bluesocket line is the fact that their vWLAN makes them easier to upgrade, allowing your IT staff to keep your network current on the most recent security developments. Among the more important security choices you can make with your system regards encryption. Wired Equivalency Privacy (WEP) is an outdated encryption standard with several well-known weaknesses; much preferred are Wi-Fi Protected Access (WPA) and WPA2, the latter of which is the stronger and more secure. Additional firewalls separating the wireless and core wired networks, and on individual users' devices, are also highly advisable as added layers of protection against external threats or in case a user's portable device is breached while outside the network's protections.


There was a running joke at NASA a few years ago, when the Mars missions were in development: "On time, on budget, on Mars: pick two." That sort of tension among three technological priorities is also reflected when shopping for wireless access points: you want strong security, plenty of bandwidth, and a cheap price, and most of the time, you get to pick just two. Focusing primarily on wireless internet prices may mean sacrificing the bandwidth your company needs for optimal performance of its internet-based tasks, or giving up the strongest security options available to protect your network from intrusion. Like so many things in the tech world, you get what you pay for.