Few businesses enjoy being told that they're due for costly rounds of network upgrades. After all, most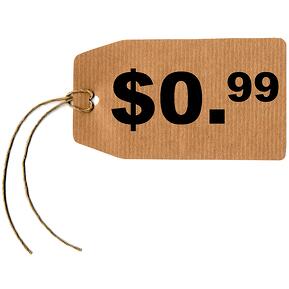 businesses have been simply adding to or replacing components in their networks ad-hoc for the last decade. Why should things change now? Wireless internet prices, especially the networking hardware, are still high!
Well, there are a number of problems that will start to spring up, as this goes on for too long:
A network is only as fast as its weakest link. The oldest pieces of equipment are likely acting as bottlenecks, blocking the newer and faster units.

Unified security policies become nearly impossible, as each piece of equipment has its own idiosyncratic setup procedure.

Many older units are incompatible with modern business VoIP systems.

Inefficient packet routing can leave individual wireless units "fighting" over bandwidth, creating extra lag for all users.

Most Unified Communications systems require security beyond what these older networks can provide.
Today, wireless Internet and the hardware to match are within the reach of most businesses, and there are a number of tricks you can use to ensure you get the best Internet prices possible.
Upgrading Your Wireless Network On A Tight Budget
Research wireless Internet prices carefully.
Prices for business telephone and wireless services can vary drastically depending on region and, especially, the services being offered. The easiest way to keep your internet prices down is simply to only purchase the services your company needs.
Modern VoIP providers make it simple to add features, which can be activated within a matter of minutes. Get only what you need at first, and you can add new features as you expand later.
Consider Hosted vs On-Site services.
When moving to Voice-over-IP, you have two basic options. You can continue to have a "phone service," paying a provider to host your VoIP. Or, you can purchase the equipment necessary to host your own on-site PBX, cutting out the phone service entirely.
Which is better depends on your situation. On-site PBX systems cost significantly more to set up and require more on-site expertise, but easily show a faster ROI and higher TCO ten years out. On the other hand, a hosted cloud management service takes all the work out of your hands, and often is of more benefit to small offices from the time saved.
Invest in refurbished equipment.
For many businesses, there's no need to pay full price for your wireless networking hardware. Many network equipment firms offer certified refurbished equipment which are still backed by a full warranty, but have seen use before. The risks are minimal, as all these units are tested and verified before they're resold, and you can often see substantial savings on your equipment buys.
Trade in your old equipment.
At the same time, your old networking equipment can still have value. Most of the time, you can work a trade-in deal to get further reductions off your final bill. There's little reason for you to hang onto the old equipment, and when budgets are tight, it's a great way to stretch your budget further.
As you call for information from different networking firms, inquire into whether they offer a trade-in program. You could save substantially by choosing a networking firm who does.
Adopt Bluesocket wireless access points.
The ADTRAN Bluesocket wireless system makes adding wireless Internet access points as easy as possible. When connected to a network already running ADTRAN OS, they can self-configure within moments of being powered on. They are truly plug-and-play, immediately available after provisioning for instant access.
It's Time To Find Ways To Upgrade
For your business to compete in the next decade, it's going to need networking and wireless systems that can keep up. Take advantage of every opportunity to find the best wireless internet prices and equipment vendors to make that transition on a budget.