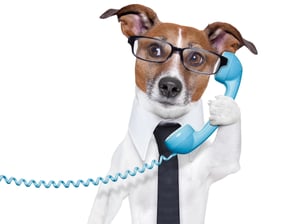 No matter what industry your business is in, you will likely have a goal for it to grow. Businesses
can expand over a number of weeks, months, or even years. To give your business the chance to reach new heights, it is important that you have an innovative phone system. A telephone system will propel your company to the front of the entrepreneurial marathon, because technology will help you maintain stability in your field. With an appropriate method of communications, it is possible to satisfy customers, provide continuous service and encourage inside communication.
These aren't the only benefits of phone systems though, because when you opt for proper networking products, you can enjoy unparalleled ease of use, reduced workload, decreased company overheads and benefit from auto receptionist features. Most phone systems for business comprise the following features:
Conferencing

Call forwarding

Call waiting

Caller ID

Auto attendant

Voicemail
If you are trying to select a system that best suits the needs of your company, consider Adtran 7100 or Cisco Meraki Phone Systems. Both extremely popular among big and small businesses, they offer ease of use and simple integration. You can benefit from business productivity and profitability if you take the time to compare and contrast the advantages of each.
The Features and Benefits of Adtran 7100

Are you looking for an all-in-one system to make your life easier? If so, Adtran 7100 is a worthwhile option. An abundance of voice and data features are merged into a single platform, making it a fantastic choice for small to medium businesses. Companies that have up to 100 stations at each location can reap the rewards of Adtran 7100, thanks to the industry leading technical innovation it offers.

Main features of Adtran 7100 include:

Integrated 24-port PoE switch, feature-rich IP router, IP PBX

Supports ADTRAN IP 706/712 and certified Polycom phone

SIP/PSTN Gateway Internal voice mail

Multilevel auto attendant
On-site installation is provided when you invest in these phone systems, enabling you to continue with work duties and keep operations running smoothly. The base installation provides basic system configuration and advanced features can be added for an extra fee. Maintenance services are attainable and many business owners prefer Adtran 7100 for the fact it is affordable, and no phone or voice mail licenses are required.
Voice-data convergence is provided through the ADTRAN Operating System (AOS). Additionally, Voice Quality Monitoring (VQM) reporting is supported. Referred to as an "Office in a Box", this phone system is perfect for a start-up business. If you want to increase efficiency, you can upgrade the system with accessories and software.


The Features and Benefits of Cisco and Cisco Meraki Phone Systems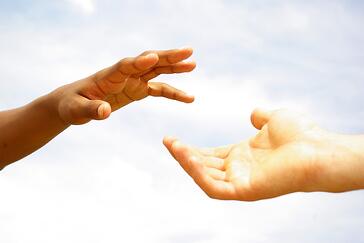 Larger businesses may benefit from Cisco Meraki Phone Systems, which offer instant connections and streamlined communications. Proven to help business partnerships across multiple workspaces, it provides you with the option to decide how, where and with whom you communicate. Users can decide how they want to be reached and applications can be integrated to clear communication obstructions.
The Meraki Communications MC74 Communications MC74 is a cloud manged VoIP phone system that are easy to deploy and manage and deliver a suite of rich features such as a 7" touchscreen and visual voicemail.
Main features of Cisco Phone Systems include:
Video conferencing

Mobile softphones

Paging and intercom

Automated attendant

Wireless IP phones

Presence technology

Customer relationship management (CRM) system
On-demand collaborations are supported and instant connections can be made with ease when you use Cisco. All employees will have access to networked services and video conferencing is combined into the Outlook calendar, which prevents communication obstacles.
By migrating to Cisco, you can connect with colleagues in an instant and use point-and-click data to make decisions. The single web-based interface is simplistic, allowing you to adjust to the new system quickly. The better your business communicates with customers, the higher your rank among competitors. As a result, this phone system can offer reduced total cost of ownership (TCO) and substantial return on investment (ROI.)
Conclusion
Although Cisco Phone Systems are widely used, Adtran 7100 is the best option if you are upgrading your network infrastructure. This system is less costly and is known for being more "bulletproof" than Cisco. Adtran devices are easy to use, offer centralized administration and work with high-quality professional phones.