You can't have a successful and efficiently run business without a robust system of business phones, such as VoIP or IP-based phone networks. But, certain phone systems can be costly for a small business or start-up while updating legacy hardware can be challenging for a business that has been around for several years. However, there are solutions out there that can make the buying process much simpler and clear for any business. In fact, there are five very clear tips on purchasing the best small business phone systems for your office, all of which can be found below.
1. Licensing & Add-On Fees
When it comes to buying bulk phone extensions/users, some of them will need to have certain licenses in order to work properly. These licenses are normally even more expensive than the phones themselves, which can mean going easily over budget for some businesses. Also, there are extra features and add-on services that your business can really benefit from, but usually aren't part of the standard package. Be mindful of licenses and add-on features but also take into account what the license delivers each year. With a Meraki Communications license you'll get firmware and software upgrades sent out instantly to all of your phones. This reduces the needs for upgrading the equipment and greatly reduces your equipment spend year over year.
This is especially true if you're a very sales driven company and need business phone systems to reflect that. Analog costs happen to be much more inexpensive and still do long distance and local calling on the cheap. Compare that to the cost of SIP or PRI and you'll notice a huge difference in how much money you can save, on top of having even more features with analog. You really should shop your phone circuits extensively...but that is for another article.
3. Proprietary Hardware & Software
Before you start looking for the most cost effective equipment you can find and just purchasing what sounds like the best deal, stop for a moment and take a look at the openness of the hardware (and software). Just how open source and compatible is it going to be? Will the phone system give you trouble in the future when you try to implement other hardware? This can truly make or break a business, especially if you need your system to be up and running all of the time. Even if you need to spend a little bit more, do it so you don't have a headache in the near future.
4. Solid Warranty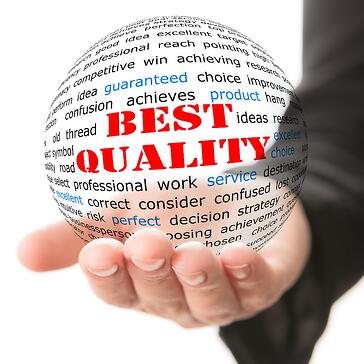 You'll want a safety net for all of your hardware, including your business phone systems. So, when it comes to shopping around for the best phone system hardware, take a look at the warranty being provided and decide whether or not it's a good deal. As an example, Adtran has a solid five to ten year North American warranty that will help with even the smallest of problems that you might experience. Next day shipping, quality troubleshooting, and a lifetime warranty comes with all of Adtran Netvanta switches (you will need these for any phone system).
5. An Installer Who Knows Best
It might seem like once you have all of your hardware, installation just means quickly plugging things in and everything will start working. Unfortunately, not all phone installation partners are up to date with the latest procedures when it comes to 21st Century offices, such as accounting for mobile devices or other IT hardware. Be able to find a trusted installation partner that actually knows the ins and outs of IT hardware and can properly set up your business phone systems. IT and phone admins are just starting to play nice together.
When you go down this checklist while looking for the best business phone network for your office, you're sure to only find the best of the best. Regardless, always look at the details when it comes to your business phone hardware before you start buying.