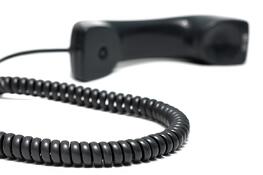 These days, upgrading your telecommunications network is a major investment. The days of sending an intern over to Best Buy to pick up a stack of phones are, unfortunately, pretty much over. The telephone has become such an integral part of modern business communications structures that you need to carefully consider new telephone equipment purchases.
Read on for a guide to some of the questions you should ask yourself before investing in new telecommunications equipment!
Choosing The Right Small Business Phone Systems
If you haven't already upgraded, the most important question to ask when looking at new phone equipment is: Should I be upgrading to Voice-over-IP (VoIP) service? In our opinion, the answer should be a resounding YES! If you switch over from traditional copper wire service to VoIP, you'll get:
Nearly free, unlimited worldwide calling.

All the calling features – like Caller ID and 911 – that you had with your old service.

The ability to mix & match voice, text, and video messaging with delivery to any platform.

Easier telecommuting options for your mobile workforce.

More options for using Cloud services for data storage and system backups.
Moving your telecommunications into the digital realm should be a priority, if you haven't already done so. There are too many benefits, especially when compared to the much higher cost of traditional land-line telephone service.
Beyond that, however, what else should you look for in telephone equipment? Here are a few suggestions.
Questions To Ask When Buying Telecommunications Upgrades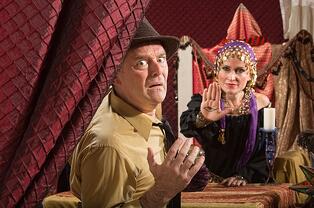 How far ahead am I looking? Generally speaking, we recommend buying your telecommunications equipment with an eye towards 5-10 years in the future, depending on how mapped out your strategies are. Telephone systems are expensive, so you want telephones that can grow with your business. Don't just buy what you need today, buy what you think you'll need a few years from now so you can grow into it and save money in the long run.

What features does my team need? The most high-tech business phones on the market can come with a huge range of features, including color screens, speakerphones, dedicated headset ports, and even videoconferencing options. Have a sit down with your crew and find out what they need out of their phones. If you buy all your phones from the same equipment manufacturer, you can also generally mix-and-match different models while easily making them inter-operate.

Who's your partner? Another reason you probably shouldn't keep buying your phones at a retail outlet is that, as they get more complex, they need more complex support. Do you really trust the "Geek Squad" to tell you how to set up an SIP gateway across a fiber-based or T3 connection? You want a partner with years of experience, so they'll be able to give you the support you need as you upgrade your equipment.

What warranty do you get? Going back to what we said about looking down the road, you'll want to buy equipment that also comes with at least a 5-10 year warranty. If you're buying new equipment, this isn't a problem. However, tread carefully if you're looking into buying refurbished stock to save money. It's far more rare to find a partner who's willing to provide ten-year warranty support on used\refurbished equipment, but you want that sort of protection when you're making a major infrastructure investment.
When buying new telephone equipment, just keep in mind that this really is an investment in your company's future. The ability to quickly integrate and utilize new communications technologies has become vital to survival in the 21st Century business arena.
Think about your company's plans and where you want to be five or ten years down the line, then look for the phone systems that will take you there!